Universidad Nacional de San Martín - Instituto de Investigaciones Biotecnológicas
October 05, 2015 | 8 ′ 59 ′′
---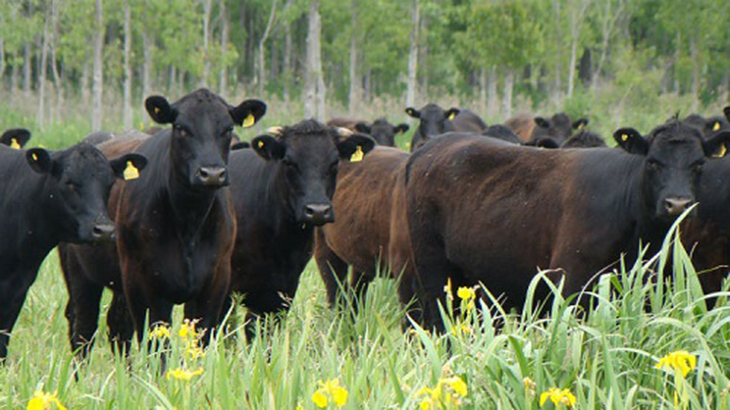 ---
---
Oscar Ruiz led a team from the Universidad Nacional de San Martín that developed a new variety of seed to provide better nutrition to cattle and protect the soil. In an interview with Argentina Investiga, the expert in biotechnology talked about the difficulties in the transference to the industry, the scientific role in society and the obstacles to carry out the idea from the academy to the productive sector.
Oscar Ruiz leads a group of researchers from the Technological Institute of Chascomús (IIB-INTECH), which depends on the Universidad Nacional de San Martín (UNSAM) and the Conicet, which developed and registered at the National Institute of Seeds (in Spanish INASE) a new hybrid variety of the poaceae Lotus under the name of albufera. It is a fodder species that will allow improving cattle's nutrition in the Pampa Deprimida del Salado, in addition to protecting the soils of the zone, which occupies a territory of nine million hectares in the Pampa's region and constitutes the highest cattle production zone of Argentina. Besides, the IIB-INTECH signed an agreement with the national company Biscayart, which will produce these seeds -which were awarded the prize Innovar 2009- in a pre-commercial way.

-What was the objective of the development of this variety of Lotus?
-It was to occupy the 30% of a zone of the Pampa Deprimida del Salado, where there is no fodder contribution because the soil's salinity and alkalinity prevent their growth, with a poaceae that will also improve the soil as it grows. Producers will also be able to add cattle management technology. That is why we joined the INTA and the Ministry of Agricultural Affairs, which developed a protocol on field management so that this Lotus variety can grow, to manage rodeos in such a way that the cattle can come in the most convenient moment according to the biological cycles so that pastures permit to improve the soil and more pastures are produced.

-What does the agreement set with Biscayart consist on?
-We signed a technological outreach agreement between the Conicet and the company. Besides, the MINCYT approved a PICT Start up by means of which we got the funds to carry out and multiply a pre-commercial scale development. Then, the company will produce it at commercial scale to sell it and we expect that will happen in three years.

-Is the company working with you already?
-Yes. Biscayart is already contributing the capital and they have designed an improvement responsible to multiply the seeds. First, they planted half a hectare, now they will occupy another six hectares and next year they will be more than 30. Besides, they provided the combine harvester, products to multiply and fertilize the seeds and herbicides treatments.

-What was the most difficult thing in this process of developing an idea and trying to take it to the market?
-To maintain the idea that transference has to be well done and facing a double challenge: doing the transference and training highly qualified human resources. Scientific research is finding the application's benefits, but we still live in a country in which academics like talking to academics and not with enterprises; and enterprises prefer talking to those who do market studies… But I think we also have to look at the social role of scientific research.

-In what sense?
-I think any activity is useless if separated from the social field: firefighters, priests and scientists too. Science is so important that it cannot only be in the hands of scientists. We have to talk widely about top priority scientific policies for the country. This is happening more, but it should depart from the certainty that we belong to a social network. Transference is still badly considered by academics. I do not want to come into the dichotomy that we have to stop doing basic science to do applied science, but I do think that if the Conicet increased the number of researchers from 4,000 to almost 9,000 and the percentage of those who want to transfer is still two or three percent, then we have a problem.

-Why do you consider that the relation between research and production is so important in biotechnology?
-Because I think Argentina is a unique theatre in the world. In other countries, like the European, they do biotechnology but their expansion field is not so huge like ours. And it is important that our relative advantages are accompanied by a State policy of human resources' development that can read this. My function is to make researchers learn how to do this so they do not lose interest in becoming socially closer to people who are funds providers. Argentina is a brilliant field and these times are thrilling in this sense: Lotus, in my case, represented a field to develop and get in touch with producers.

-You mentioned the difficulty to set links between researchers and companies. What might be done to promote them?
-Legislation like the Brazilian one might help. It promotes enterprises to invest in I+D. But we should see how this can be done, because it is a debatable topic and the decision should be agreed.

-How did you do it in the case of Lotus? Did you get close to the company?
-Yes. I insisted a lot. I know it is a double effort to produce technology and publish with a double impact index, but easy things just happen. It is true that now we talk about technological basis enterprises and there are groups that were only academic and now have started to see the possibility of transferring, but is it because they are convinced? I think we have to be capable of incentivizing people to feel socially committed in a network of co-responsibilities.

-Would pymes be within these co-responsibilities?
-It will always be convenient for pymes to be associated to the State, because doing a I+D department is expensive and many of them do not have the possibility of doing it or they don't even state the problem of planning a closer association with scientists. At this point I think it is a double responsibility, because the same happens with scientists.

-Why do you think biotechnology is strategic for national development?
-Argentina has an amazing opportunity to do agricultural biotechnology, almost as any country in the world. I do not want to be chauvinistic, but I think the potential is huge and we have reached a threshold in production in which everything that follows is technology for the agro.

-But protected technological developments can become expensive for some producers. How would you guarantee access?
-Through the Seeds' Law. The true success is that those behind the wires do the same as those who incorporated technology; if they see the neighbors have doubled production and they copy and implement the system they will obtain their own seeds. They will not be obliged to buy them except for the first time, but because nature says that in order to maintain the hybrid characteristic we need to cross them with the father every some time…

-But wouldn't this discourage developers?
-If I convince 5% of the producers in the Pampa del Salado to use my seed at the beginning and then reproduce it there will be a bigger market than mine and I do not worry about it, because I need to have enough inventiveness to do something else than this seed. Technology will supposedly grow in complexity and we manage genesis tools that will be convenient for producers, because farmers will not be able to read this, but I have to be able to read it. For them, the challenge is to have more cows; for me, it is to have something no one has to show them they can do their job even better.
unsamcarga
Vanina Lombardi de Agencia TSS

---
Related articles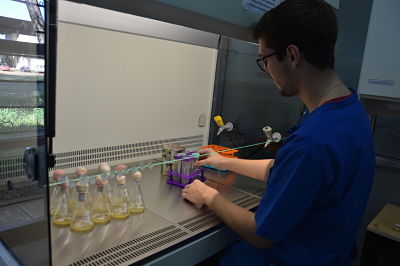 El Instituto de Biotecnología de Misiones (InBioMis) se creó el 12 de junio de 2012, con el objetivo de promover y realizar estudios e investigaciones científicas tecnológicas en el campo de la biotecnología, fortaleciendo la formación de proyectos multidisciplinarios y abordando distintas líneas de investigación.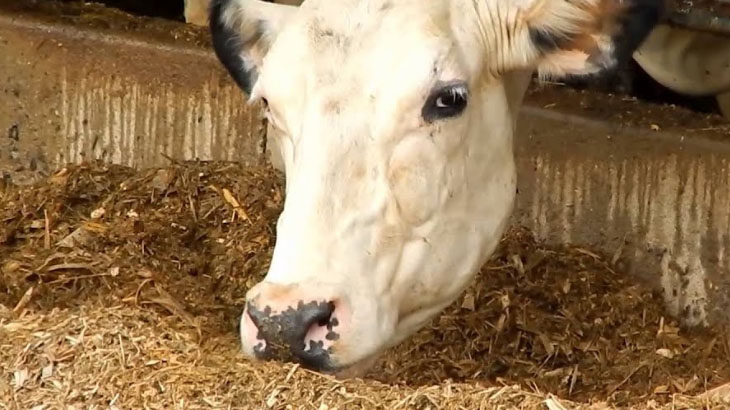 Busca producir aditivos para alimentación animal. Se diferencia ampliamente de los existentes en el mundo porque emplea la capacidad natural de algunas plantas en lugar de complejos procesos industriales. Aspiran a que sirva también para seres humanos.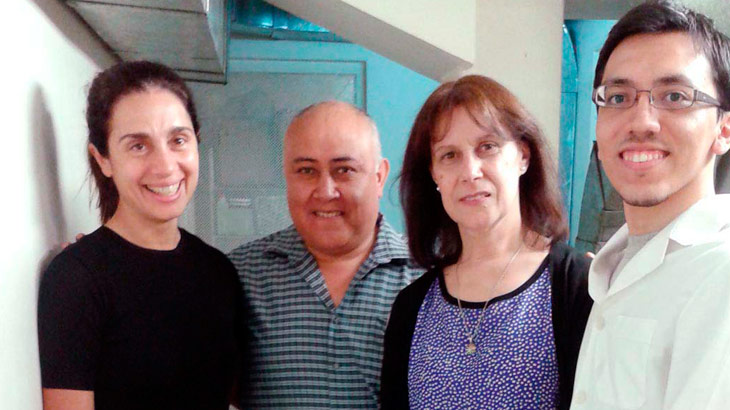 Científicos de la Universidad Nacional de Tucumán comprobaron, en animales de experimentación, que la hoja de esta planta protege el estómago de sustancias lesivas como el alcohol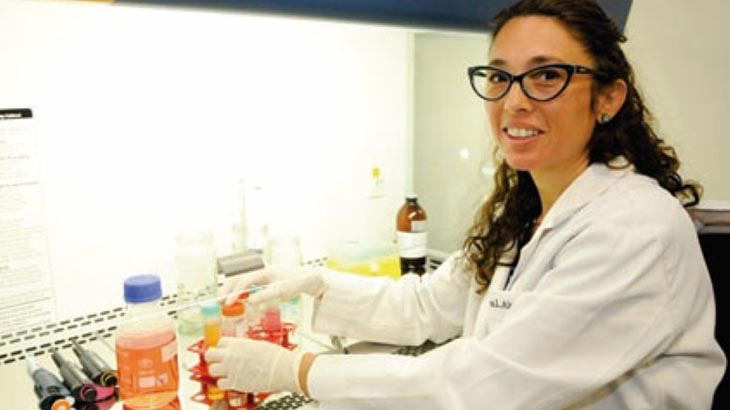 En la actualidad, se aplica a la regeneración de tejidos en animales para tratar genes alterados y diseñar fármacos más eficaces. Con los avances de este conocimiento se espera tratar otras dolencias como diabetes, artritis y cáncer. Desde el CIBA buscan encontrar mecanismos de progresión de tumores.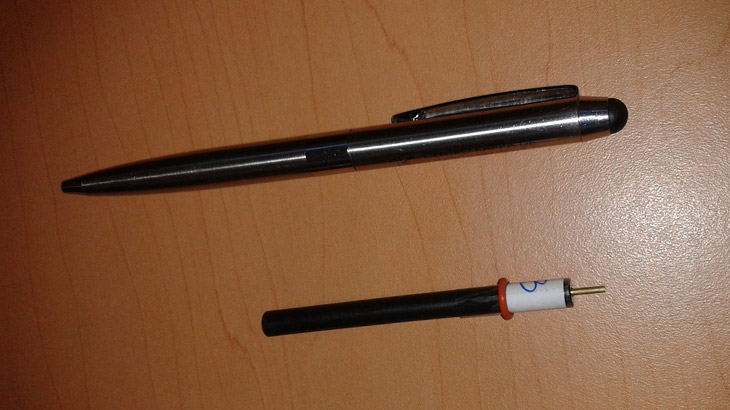 Investigadores argentinos y mexicanos desarrollaron un biosensor electroquímico que, entre otras aplicaciones, puede ser empleado en la industria de energéticos y en análisis clínicos. Los biosensores son herramientas analíticas de bajo costo, que permiten realizar medidas rápidas y simples de manipular.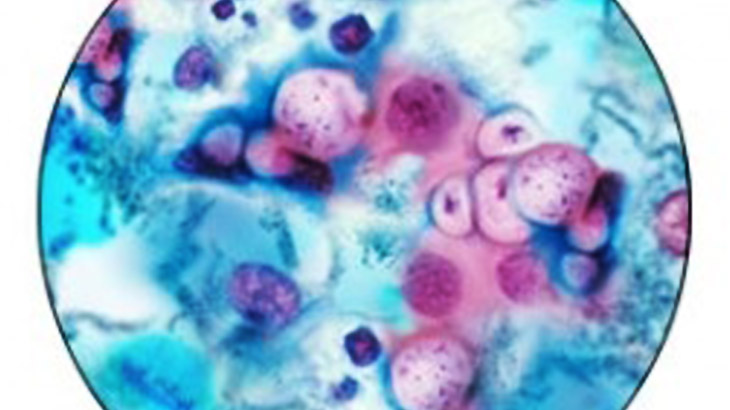 En la Universidad Nacional del Litoral trabajan para lograr "memoria inmunológica" contra Chlamydia trachomatis, la bacteria que provoca una de las Enfermedades de Transmisión Sexual (ETS) más comunes en el mundo, que es asintomática y que puede generar infertilidad. Los investigadores señalaron que esperan lograr resultados favorables para que la vacuna sea una herramienta de prevención que perdure con el paso del tiempo.