Universidad Nacional del Nordeste - Facultad de Ciencias Agrarias
July 26, 2016 | 7 ′ 32 ′′
---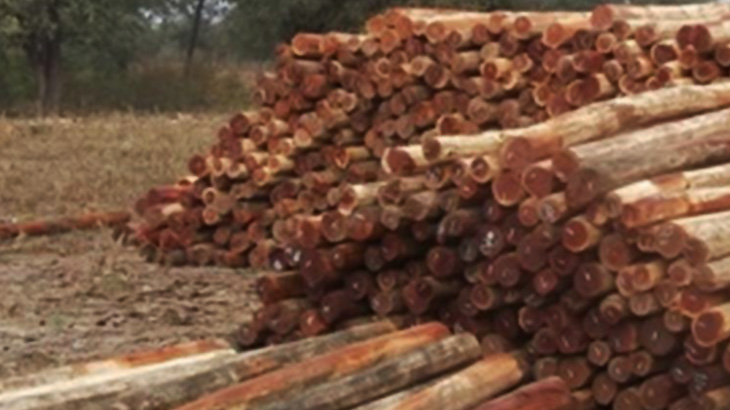 ---
---
A study warns on the uncertain perspectives of Quebracho species conservation, due to the uncontrolled extractive activity of the region of Gran Chaco Americano, especially in some Argentinean provinces. The researchers highlight that there never was resources management in the region, which is why it is important to revalue them, as the extinction of species of Quebracho is predicted only for sixty more years.
The Gran Chaco Americano is the second green support of the continent and it presents an alarming loss of biodiversity. Until a few decades ago, it was one of the best preserved systems in the world and it is currently subject to severe conversion and degradation processes with high rates of deforestation, even higher than those registered in other tropical forest areas.

Within the species affected for years due to the lack of management of natural resources, there are many of the genus Schinopsis, commonly known as Quebracho, which integrates the Red List of the International Union for Conservation of Nature. In this context, a researcher carried out a bibliographical revision study with the objective of increasing the value of the use and forest importance of the emblematic quebracho, widely spread in the Argentinean Gran Chaco.

The work was in charge of Doctor Claudia Luna, Professor of the Department of Silviculture of the School of Agricultural Sciences of the Universidad Nacional del Nordeste (UNNE) and associate Conicet researcher, and it is framed in a greater research called "Generation of alternative technologies for the regional forest promotion and development".

As Luna explains to Argentina Investiga, in the territory of the Gran Chaco Americano forests are essential to maintain the soils' fertility and regulate the dynamics of the rivers and wetlands that provide water to their population.

However, in the last time, the pressure of an extractive economic model derived in the indiscriminate logging of great forest extensions, mainly to permit export single crop farming.

Sixty percent of the Gran Chaco Americano is in the Argentinean soil, and it corresponds to 70 % of the country's forest area. It covers 675,000 square kilometers and it involves all the provinces of Chaco, Formosa, Santiago del Estero and part of the provinces of Salta, Jujuy, Tucumán, La Rioja, Catamarca, San Juan, San Luis, Córdoba, Santa Fe and Corrientes.

The genus Schinopsis is endemic in South America and it includes seven species, four of which are in Argentina and two of which are economically important. The geographical distribution of the species of quebracho in the Argentinean Chaco is mainly related to the region's pluviometric regime.

Among the species of quebracho in the Argentinean Chaco we have Schinopsis balansae (Quebracho colorado chaqueño); Schinopsis lorentzii (Quebracho colorado santiagueño); Schinopsis aff. heterophylla (Quebracho colorado mestizo) and Schinopsis haenkeana (Horco quebracho).

These species offer different uses, especially as firewood and coal, extraction of tanins and use in construction like poles, beams, ties and furniture. The researcher highlights that the forest activity in the region of Gran Chaco is extractive with low management that encourages the regeneration of valuable species. Coal production follows logging and leaves the soil naked and exposed to severe erosion and degradation; although in the last years it has gradually decreased due to the exhaustion of the resource.

"Unfortunately, the region never had resources management, that is why it is important to increase their value, as the extinction of most of the components of the Anacardiaceae family is alarming and survival, mainly of the genus Schinopsis sp., is predicted to be only for sixty more years", she warned according to the bibliographical revision done.

She remembers that different environmentalist organizations asked for a territorial ordering plan that anticipates the restoration of devastated forests, prioritizing not only the conservation of natural ecosystems, but also the sustainable use of the exploited environments. As an example, according to current investigations, it can be said that 85 % of the original surface of a unique forest, as it is el Quebrachal, of the forest Bosque Tres Quebrachos in the south-west of the province of Chaco, "has been lost".

The species

The bibliographical research done by the specialist focused in the species Quebracho colorado chaqueño, Quebracho colorado santiagueño, Quebracho colorado mestizo and Horco quebracho, which are present in Argentina.

The species Schinopsis balansae Engl. is also known as Quebracho Colorado Chaqueño, Quebracho Colorado, Urunde'ypytá, Yvyra jy'y, Quebracho variety tupí or Quebracho variety jakaré. Their wood is useful for long-term applications, like construction (beams, props, poles). They are also used for firewood and coal (it has a high caloric content), and for toned furniture. According to the statistics, it is Chaco's most highly exported species as poles.

The species Schinopsis lorentzii (Griseb) Engl. is known as Quebracho Colorado Santiagueño, Quebracho Santiagueño or Horco Quebracho and it is virtually non-biodegradable Wood, so it is usually aimed at the tannery industry. Due to the difficulty to work it and the current difficulty to obtain it, it is only occasionally used in construction and it has a high content of tannins; it yields up to 24 % of extract per wood weight with 62-70 % of pure tannin. It is apt to be used in works that are in touch with earth and water, railroad ties, column bases and poles, mullions for barriers, sewers, cattle guards, docks, fences, pilings and short poles generally carved with axes.

Schinopsis aff. Heterophylla, also called Quebracho Mestizo as it is an interspecific hybrid between Quebracho Colorado chaqueño and Santiagueño, is maybe the most emblematic when it is stated that the conservationist community has to increase their efforts on the endangered communities and ecosystems before on the individual species. It was empirically proved that certain species are in serious danger, and this is one of them. It is apt for use in Turner, floors, railroad ties, bridges, pilings, cattle guards, doors, column bases and aerial lines' poles.

Finally, Schinopsis haenkeana. Engl. or red Quebracho, Soto, Orko Quebrado, Quebracho Serrano, is a vulnerable species according to the International Union for Conservation of Nature. It is used to tan, they have high calorific power, they are used for firewood and coal, open constructions, fodder, in order to obtain tannins and ties and for soil preservation. In home medicine, the leaves and crust are used as healings, antiecchymotic, antiasthmatic, cauterizing and in footbaths.

Warning

Based in the analysis done, Luna concluded that if resources' sustainable management is not reformulated, "the warning about this implicit conservation threat will be history", in relation to the possible disappearance of species of Quebracho.

The researcher also carried out works about the situation of other interesting species and about the social impact of the management of native forests.
Juan Monzón Gramajo
monzongramajo@hotmail.com
José Goretta
Departamento de Comunicación Institucional

---
Related articles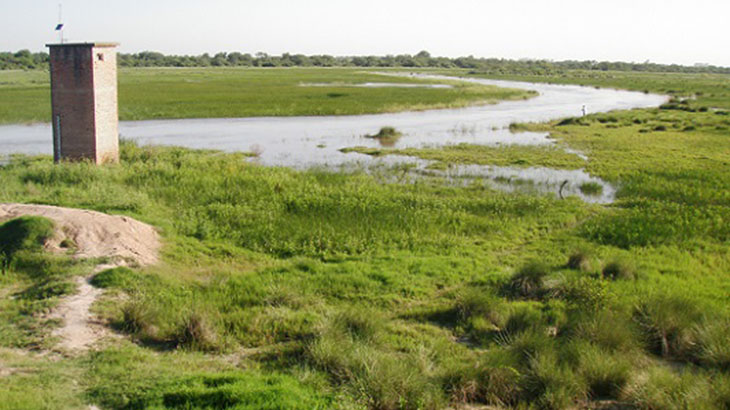 Casi una década de registro y análisis de datos permite a investigadores entender cómo se desarrollan procesos de remediación natural en la ribera del arroyo Cululú. Además de proteger estos mecanismos naturales, buscan aplicar lo aprendido para el tratamiento de efluentes de tambo.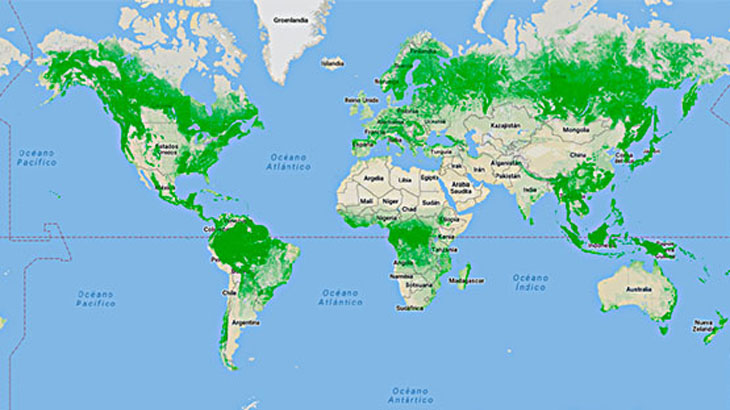 Investigadores estudian, a través de imágenes satelitales, en qué estado de fragmentación se encuentran los bosques del mundo y alertan sobre el posible aumento de pérdida de especies, la degradación de los ecosistemas y la disminución de la cantidad de dióxido de carbono almacenado en el bosque.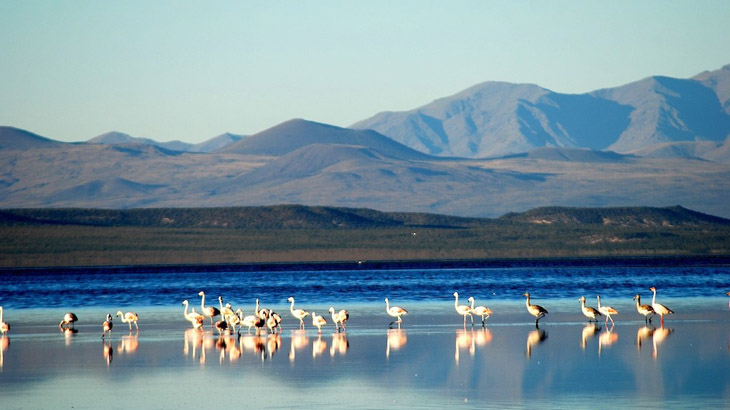 Un trabajo de investigación en el Humedal Llancaneloza, identificó numerosas amenazas para la biodiversidad y propusieron acciones necesarias para mejorar las condiciones del Área Natural Protegida.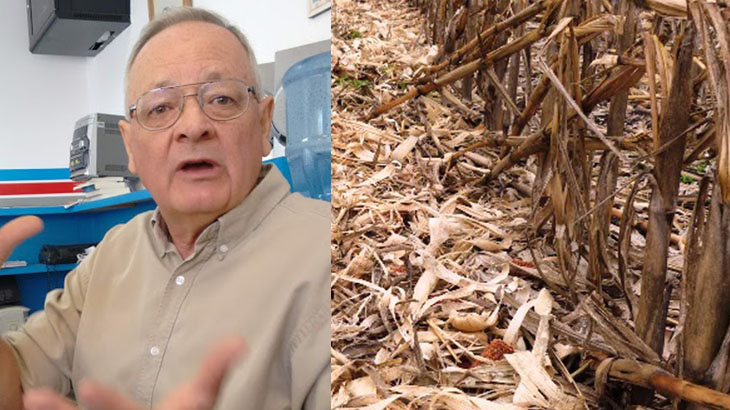 Investigadores evaluaron la biomasa agrícola residual para su transformación energética y arribaron a promisorias conclusiones. Analizaron 53 años productivos, en una superficie de 914.800 hectáreas del departamento Río Cuarto. La sustentabilidad del sistema agropecuario es eje de la propuesta.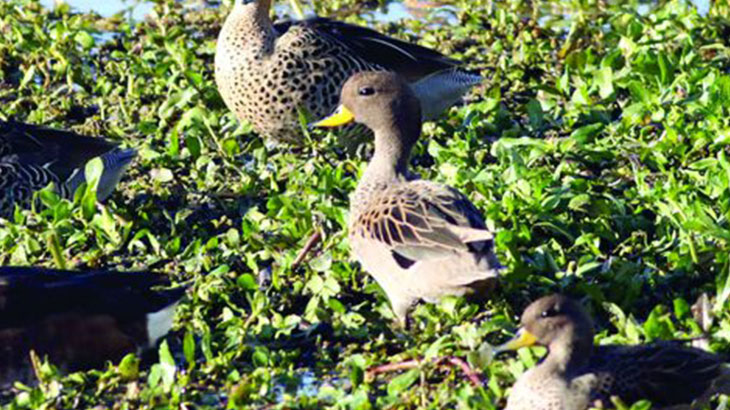 Eduardo Haene, Ingeniero Agrónomo y Profesor de la carrera de Ciencias Biológicas de la Universidad de Belgrano lleva adelante una investigación sobre biocorredores como estrategia para garantizar la conservación de la biodiversidad en la CABA. Se trata de un apasionante desafío para el paisaje urbano que caracteriza a la ciudad. El desarrollo urbano justamente trabaja "contra la conservación de especies", fragmentando los hábitats, introduciendo especies exóticas e interrumpiendo ciclos naturales del paisaje.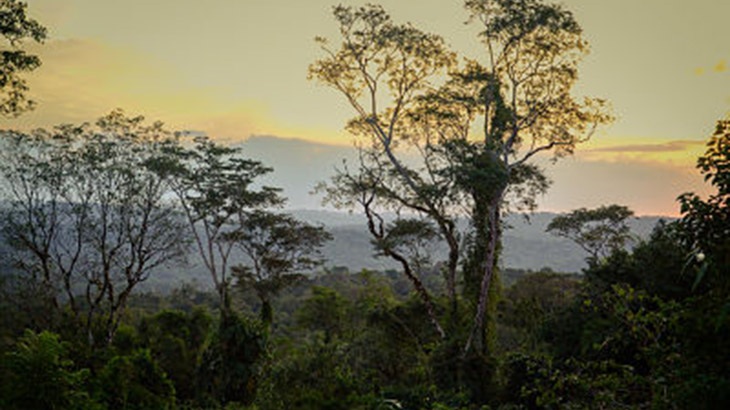 Un equipo de investigadores trabaja para crear una red de monitoreo con el objetivo de controlar áreas protegidas de la selva misionera, estudiarlas con mayor profundidad y protegerlas tanto de amenazas medioambientales como de actividades ilegales que pongan en peligro la flora y fauna de la región.