Universidad Nacional de las Artes - Área Transdepartamental de Artes Multimediales
January 02, 2012 | 6 ′ 3 ′′
---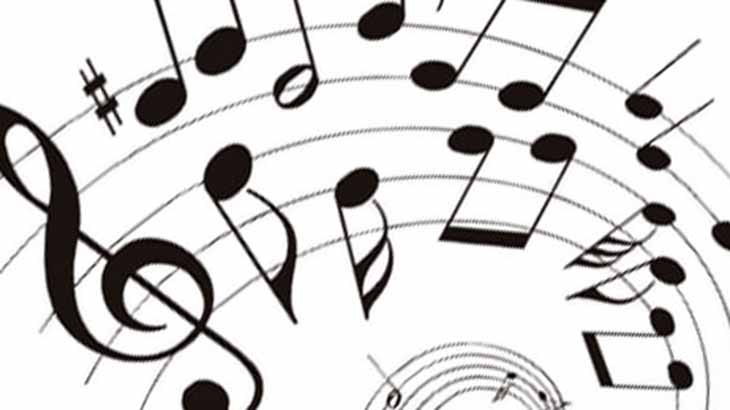 ---
---
By means of a research project from the Multimedia Arts of the Transdepartamental area of the IUNA, researchers created a table which permits the users to create music scores through an interactive phase to generate, transform and interpret sound structures. It is expected that this prototype, which will be very cheap and will use free software will contribute to the understanding of music and the development and creative capacity of the students.
The use of interactive technologies associated to education and generation of new knowledge is more frequent as a way of improving educational quality and form individuals which can give an answer to the society's new exigencies. Musical education is not alien to these advances, as the technological developments give access to any person to the most varied musical expressions.

Nowadays it is possible to be in touch with the music, the techniques to execute it and its instruments and we have the necessary information to deal with any genre or style. However, despite the limited resources, the production regarding children's creations is scarce. That is why the project, in charge of the Professor and music composer Carmelo Saitta, permits the users to create music scores.

The professor explained to InfoUniversidades that he thought about "how computing sciences can use music or sound production mechanisms in a more 'friendly' way for the kids, as there is a difference in the teaching of the artistic activities: in visual and stage arts and even in literature the child creates almost intuitively. On the other hand, the teaching of the musical activity has more to do with the reproduction than with the production itself, so I believe that the children's capacity to develop is postponed".

In order to stimulate musical creation in children and adolescents, the team directed by Saitta developed an interactive table prototype. It has a platform aimed at the production of sound-musical structures through tangible interfaces, sensitive to the body gestures which permit a quick and effective materialization of compositional ideas by means of the manipulation of some abstract structures in real time.

This tangible interface, operated by the user by touch, permits to use virtual objects interconnected with themselves and it was developed by the researchers to use it in music creation. With this objective they were based in the book of Saitta "Creation and Musical Initiation: towards a new methodological approach", which states that children become closer to music composition through graphics designed by the author which permit the child to develop his own musical experience by means of the use of symbols associated to melodies, harmonies, sound textures, among other compositional aspects.

The interactive table takes advantage of the gestures and applies them to the generation of analogical scores. The screen permits the user to make drawings with his hands on the surface to be translated into symbols in a musical graphic harmonized through the technique of combinatory matrixes. The prototype has a multi-touch screen made on an acrylic surface with LED lights. For the processing of the information provided it was added a videogame console camera modified to work as an infrared camera, a projector, a mirror and four edition panels which permit to work on the tempo, dynamics, stresses and scroll of each musical structure created.

Once the user chooses the musical relations and establishes the graphics' chords, a computer processes them and translates them into sounds. The camera reads the traces made by the fingers on the sensitive surface. The new about this screen is that it captures multiple gesture combinations. The researchers looked for, for a group of musical pre-established relations with the first prototype, what would be the gesture which might translate these graphics in the different heights, tones or harmonies.

The use of the technique of combinatory matrixes enables to give to the same graphic different characteristics; always according to the combinations generated between the harmony and the tones. With this prototype it is possible to create scores by means of these choices, without the need of knowing musical composition in a strict sense. Regarding the software, there were made three platforms which capture the users' movements in the screen and protocols which clean the noise and process this gestures in graphics. These graphics turn into sounds by means of a gesture interpreter which organizes the score.

For the director of the Project, the idea is "to make a table which is attractive so that the students can create. It is important to highlight that we made very cheap prototypes. On the other hand, there is a basic idea that the musical activity and particularly composition is a way of knowledge similar to mathematics or languages. We believe it would be good for everybody to create music in any way and this is our contribution. In order to do that we have to make low cost prototypes which are accessible to everybody".

It is important to highlight that the software used by the team in the construction of the prototypes is Open Source, with a free and open code, produced in the academic environment "so it can be reproduced by anybody. The idea of this prototype is that it can help to understand music to the students, who in general, postpone their creative capacity", concludes Saitta.
Prosecretaría de Medios y Comunicación
rectorado.difusion@iuna.edu.ar
Prensa y Difusión

---
Related articles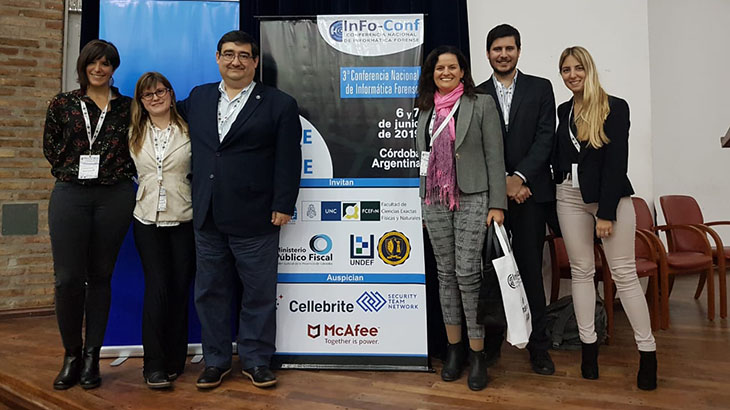 Investigar en informática forense implica orientar los esfuerzos de los investigadores a facilitar la labor de los operadores judiciales, quienes manejan cada vez mayores volúmenes de información digital. Uno de los recursos más extendidos para recuperar información son los dispositivos móviles, objeto de estudio de SAVE, proyecto de investigación y desarrollo de InFo-Lab.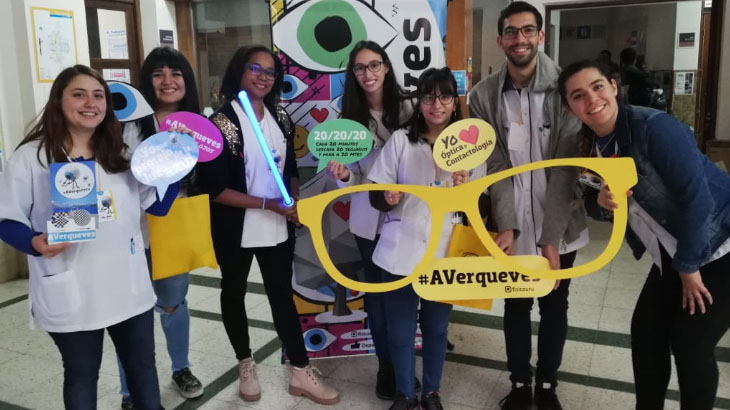 La popularización de las tecnologías led en pantallas y artefactos de iluminación significó ganar calidad de imagen y la posibilidad de ahorro energético. Pero también implica la exposición prolongada a la luz azul, que puede acarrear perjuicios para la vista y el organismo en general. ¿Cuáles son y cómo prevenirlos?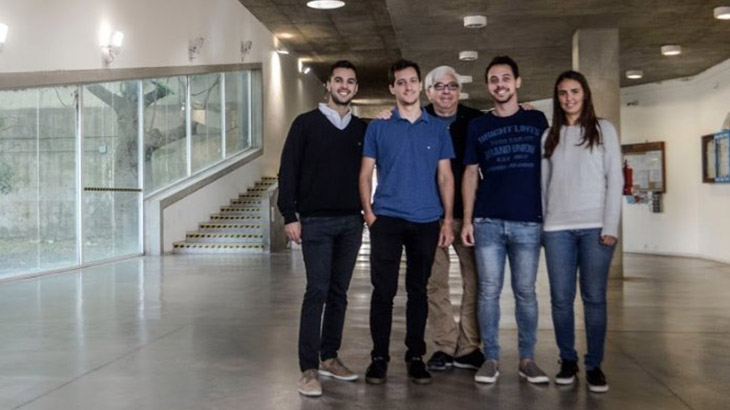 Investigadores rosarinos diseñaron una aplicación informática que permite la normalización y comparación de imágenes del cerebro obtenidas con diferentes equipos y protocolos. Esta herramienta permite comparar estudios de diferentes centros de salud o a lo largo del tiempo, facilitando la producción de datos estadísticos.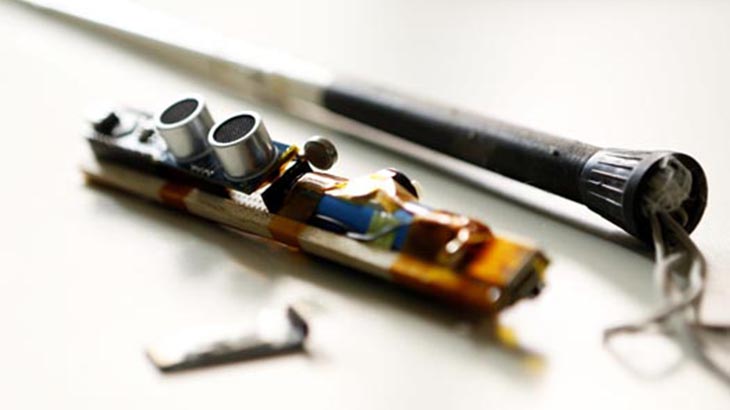 Un equipo conformado por investigadores y alumnos de la Facultad de Informática desarrolla un kit tecnológico para personas ciegas y disminuidas visuales. El prototipo comprende un bastón y anteojos inteligentes conformados por sensores de proximidad infrarrojos para facilitar la movilidad, el tránsito y la autonomía personal del usuario.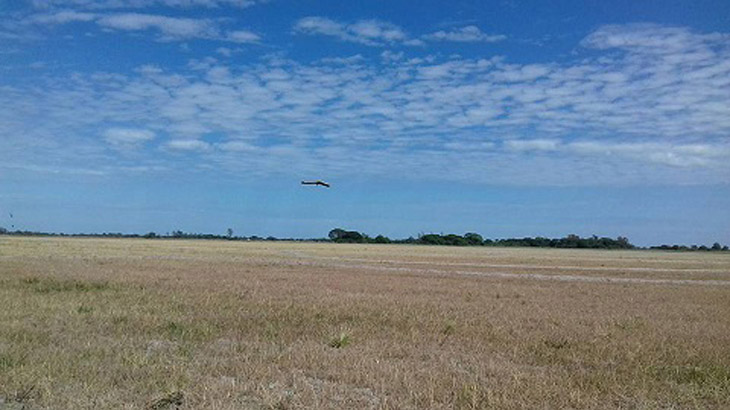 Un proyecto articulado de la Facultad de Ciencias Agrarias de la UNNE y el Ministerio de la Producción de Corrientes realiza ensayos con tecnología de dron en campos arroceros para identificar sólo los sitios específicos que requieren aplicación de herbicida contra malezas y evitar la aplicación en el total de la superficie del cultivo, como se realiza actualmente.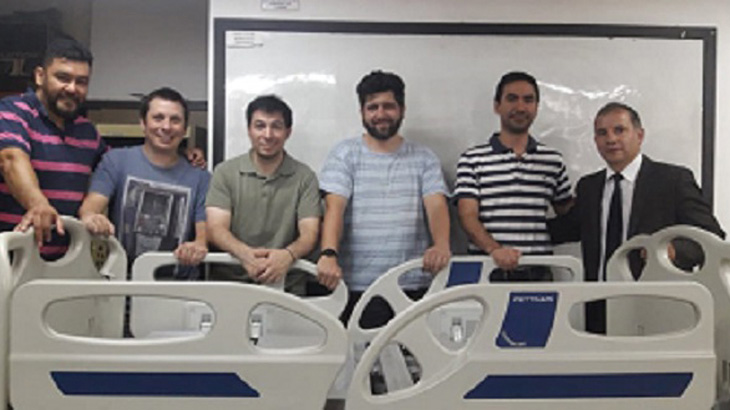 Diseñan un software que permite comandarlas por voz y así ayudar a personas con discapacidad motriz. El nuevo desafío es que un paciente pueda mover la cama sólo con los ojos.