Universidad Nacional del Nordeste - Facultad de Ciencias Agrarias
September 28, 2015 | 6 ′ 34 ′′
---
---
---
A team of professionals created an experimental and didactic model of Aquaponics, which is combined fishes and plants farming as a strategy to make a good exploitation of resources. Aquaponics is an emerging development activity in the country and among the advantages of this productive system we have the better use of water and the production of high quality proteins.
Aquaponics is the name given to the integration of aquaculture (fish farming) and hydroponics (plants farming in water) in a closed recirculation system which permits to make a better exploitation of water and nutrients.

This activity is gaining attention as a bio-integrated food production system at small scale and it is considered in the country a new productive process with a great potential in reduced surfaces.

Although aquaponic farming techniques are known, there is no great scientific knowledge development that supports the procedures or that permits to optimize the techniques used or productive results.

With the aim of spreading aquaponics in the region, professionals from the Schools of veterinary Sciences and Agricultural Sciences of the Universidad Nacional de Nordeste (UNNE) initiated a project that represented an approach to this unconventional farming system.

"It is an extension and transference project in which we worked with students from the rural agrotechnical school and with horticultural producers to develop experimental and didactic models, but in fact the experience will be useful to define possible research lines that will deepen the knowledge on the aquaponic process" explained to Argentina Investiga the director of the project MSc. Alfredo Oscar González, researcher from the Instituto de Ictiología del Nordeste of the School of Veterinary Sciences.

The project's co-direction is in charge of the agricultural engineer Guillermo Perrens from the Department of Horticulture of the School of Agricultural Sciences and teachers and students from both academic institutions participate.

González explained that in the aquaponic process, the effluents of fish tanks, which are rich in nutrients, are used to fertilize the hydroponic production of plants. In this system, the roots and bacteria remove the nutrients from the water and release them from contaminating agents.

The nutrients generated by fish feces, algae and decomposition of food are contaminating and, if they are not removed, they might reach toxic levels for the fishes; but, in an aquaponic system they can be used as liquid fertilizer for plants farming. At the same time, the hydroponic or plants' beds work as a biofilter that improves water quality by recirculation towards the fish tanks.

The models of the aquaponic units implemented in this project has two plastic recipients per unit; one that contained the fishes with a capability of one cubic meter (750 l of water) and another that measured 1 x 1,30 m for hydroponic beds. Hydroponic beds were made of expanded polystyrene sheets, which were pierced and plastic glasses were introduced to act as pots, also pierced to give access to the plants' roots; to support them, foam was used.

The water movements for oxygenation and movement of plants'' nutrients was made by means of water recirculation pumps, aerators, PVC pipes. The number of fishes was calculated taking into account that approximately from 60 to 100 g of fish food can sustain a square meter of plant farming with a distance of 30 centimeters.

"Every 15 days, monitoring was made to determine the biomass of fishes and plants, correct the fishes' diet, detect diseases and evaluate the plants' development and verify possible nutritional deficiencies" explained the project's director.

González remarked that with the Aquaponics' project experience they tried to show the advantages of this productive system, among them, a better use of water and high quality proteins' production and that it can be used to improve the life quality of some sectors like small farmers in the urban peripheries of our region.

Aquaponics overcomes difficulties that aquaculture and hydroponics have separately. This is because fish farming in water tanks with feces and food excess generates important amounts of ammonia which can be damaging and even fatal for fishes, whereas hydroponics requires just the use of fertilizers.

Context

At world level, Aquaponics has two producers' groups. The first constituted by those who develop domestic aquaponic systems with ornamental or consumption aims and the second group represented by those who took aquaponics to a commercial scale, making it a profitable activity.

The first tests published about aquaponics were made in the seventies, but it was in the nineties that concrete applicable data was obtained for commercial production. The use of a domestic aquaponic system is a great option when the purpose is to obtain a self-produced food source in small surfaces.

With the appearance of concrete data on the production by means of aquaponics, commercial productions started to appear. In the country, according to the National Ministry of Agriculture, there are a great number of businesses if we consider it is a relatively new activity.

Aquaculture is remarked as a technique to produce extraordinarily efficient organic culturing which do not produce contaminating effluents and barely consume basic resources compared to traditional agricultural techniques. Also, aquaponics makes a better use of the space, it is more productive, it consumes 5% of the water of a traditional crop and it does not need heavy machinery to work the land or harvest.
Juan Monzón Gramajo
monzongramajo@hotmail.com
José Goretta
Departamento de Comunicación Institucional

---
Related articles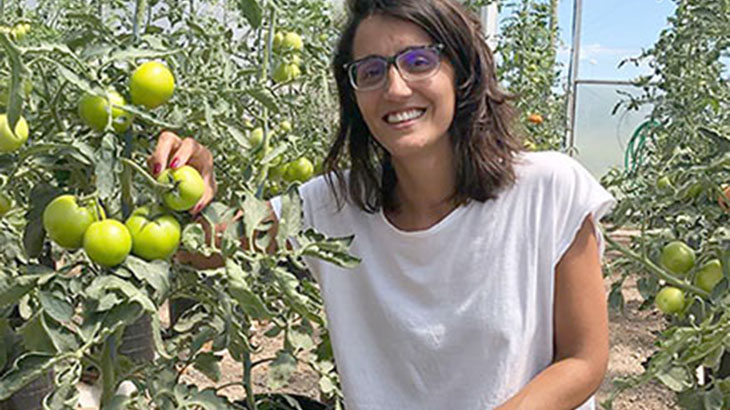 En una primera etapa experimental generaron las condiciones para que exista la enfermedad, luego de inocular al suelo con el microorganismo benéfico. Los primeros resultados indicaron que hay un control en un porcentaje de alrededor del 60 por ciento en algunos casos.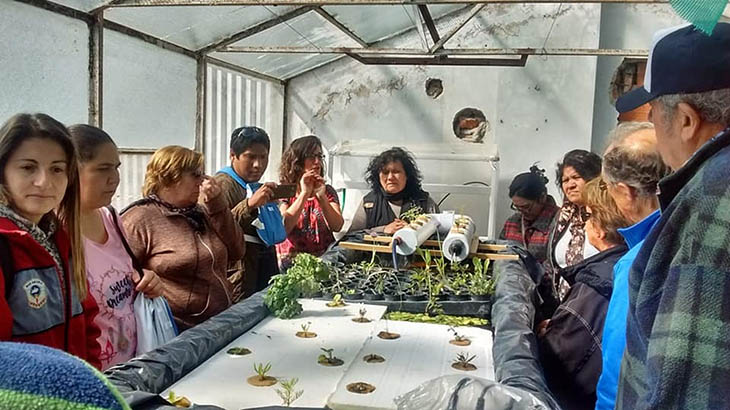 Entrevista a la doctora Andrea Diana Tombari, bióloga, docente y directora del proyecto "Acuaponia: producción agroecológica alternativa", que busca dar respuesta a la problemática socio-productiva en Viedma generando una alternativa de producción regional, no convencional, inclusiva y sustentable.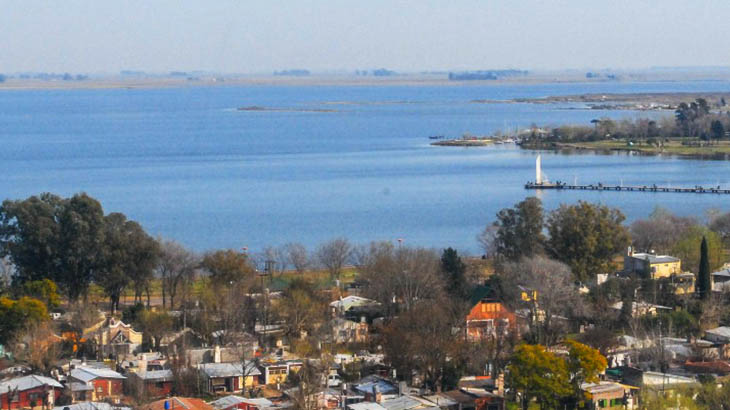 Una investigación detectó ciertas bacterias "anormales" en las lagunas de la cuenca alta del Río Salado, provincia de Buenos Aires. ¿Cuán riesgosas resultan para la salud de la población de la región?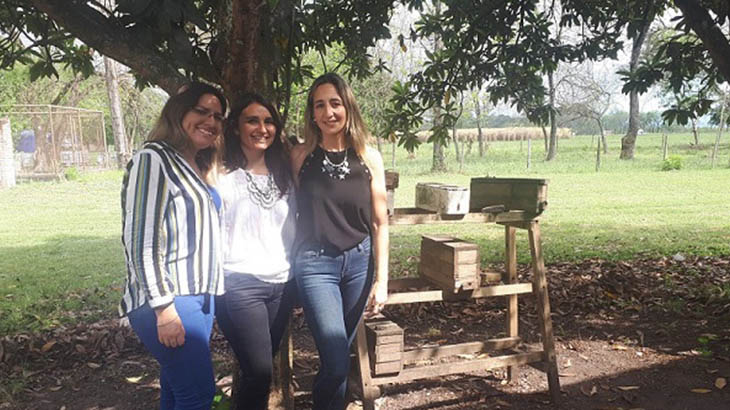 Es elaborada por abejas nativas sin aguijón, que son insectos originarios de nuestro Continente. Investigadoras tucumanas realizan pruebas exitosas en el laboratorio.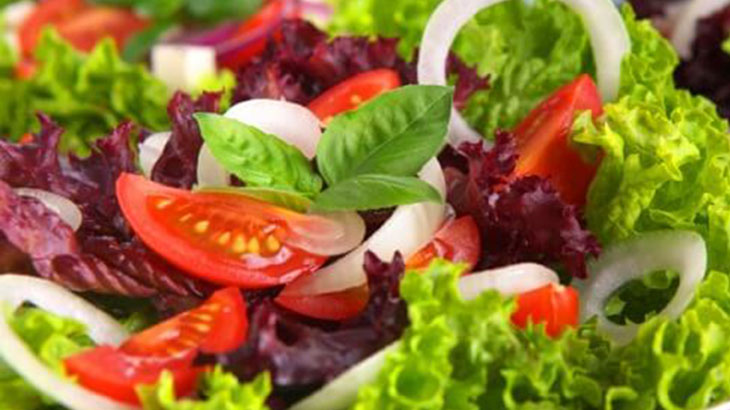 Profesionales detectaron una notable e inquietante contaminación en los vegetales procesados crudos que se venden en comercios de la ciudad de Río Cuarto. En 60 muestras, más de la mitad contenían coliformes fecales en proporciones significativas. También encontraron Escherichia coli. Son evidencias de una higiene deficiente en la cadena de producción.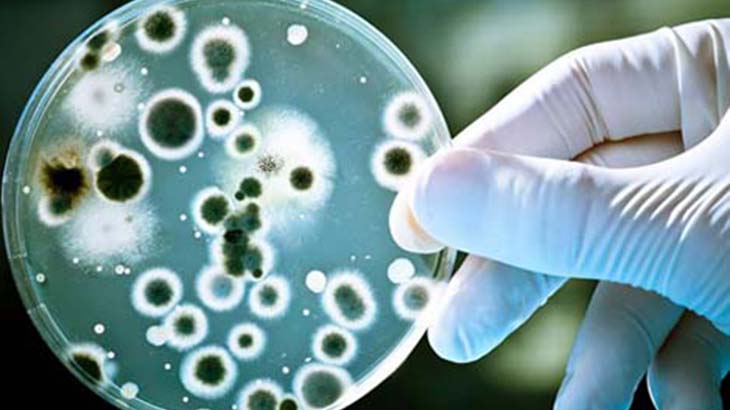 Ante la presencia varios casos letales de enfermedad invasiva por Streptococcus pyogenes (o estreptococo del grupo A), miembros de la cátedra de Microbiología Clínica de la Facultad de Ciencias Exactas de la Universidad Nacional de La Plata, junto con la Sociedad Argentina de Bacteriología, Micología y Parasitología Clínicas (SADEBAC), elaboraron un informe para esclarecer el origen y los alcances de esta bacteria.