Universidad de Buenos Aires - Facultad de Agronomía
September 15, 2014 | 6 ′ 20 ′′
---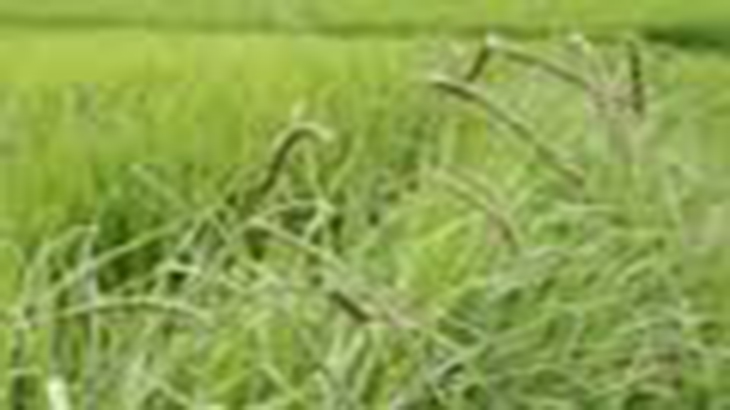 ---
---
It is a species adapted to different environments, tolerant to excessive humidity and drought. The research also silenced genes like lignin, which could generate big productive improvement, as every percentage unit of reduction of this compound could mean an improvement of 21% in the production of milk or meat.
A joint work between researchers from Argentina and Australia could sequence, by the first time, the functional genome of a native forage species (poaceae perennial species of the family of Poaceae.">dallisgrass) and silence lignin genes, which affect the digestibility of this summer poaceae. The School of Agronomy of the Universidad Nacional de Buenos Aires (FAUBA) will carry out the field tests.

The work was published in the international scientific journal "Plos One" (February 2014 issue). The main author is the biologist of the Universidad Nacional de Buenos Aires Andrea Giordano, who after working as a researcher in the Department of Genetics of the FAUBA, did her PhD in La Trobe University, located in Melbourne, Australia. There, she was devoted to the project between 2009 and 2012, in the Institute AgriBio, as part of a collaboration agreement with the FAUBA, called "Molecular improvement of grasslands to adapt to climate change and its mitigation".

As a result of the research, transgenic materials from the cultivares Primo and Relincho developed by the FAUBA, were obtained. After being molecularly analyzed in Australia, they will be evaluated in country conditions in Argentina. The Department of Genetics of the FAUBA will be responsible for the analysis of the crop, as it has long experience in dallisgrass research. In the meantime, the permits of the Comisión Nacional Asesora de Biotecnología Agropecuaria (CONABIA) are being processed.

"Sequencing a genome allows us to have access to the information found in plants' DNA. In this case, we were interested in knowing information which could improve dallisgrass quality (particularly digestibility), a native species adapted to pastureland environments like the Depresión del Salado, province of Buenos Aires. We did it by means of a biotechnological tool, which is to silence genes", explained Giordano to Argentina Investiga.

"One of the genes we were interested in silencing was lignin synthesis, a compound present in the cellular wall of plants, which influences negatively the quality of the forage. After three years of work we obtained transgenic materials which, after being evaluated, registered a minor amount of lignin and consequently, qualitative improvement in the digestibility of the pasture is expected", she said.

Giordano explained that the poaceae's leaves increased digestibility compared to witness plants (without genetic modifications). Small increments in quality have a significant effect in animal production. It is estimated that a reduction of 1% in the content of lignin improves digestibility 7% and an improvement of 1% in the latter can generate an increment of 3% in the animal's weight. That is, 1% of reduction of lignin might mean an increment of 21% in the production of milk or meat. "That is why we believe it will have a strong impact", she remarked.

A species which faces global warming

Dallisgrass (Paspalum dilatatum Poir) is a perennial poaceae native from the natural grasslands of the Humid Pampas, Argentina's Mesopotamia and Uruguay, whose forage value is based in its productivity and palatability for the cattle. It is a very plastic native species which grows in spring-summer and autumn, so it adapts to varied environmental conditions and tolerates excessive humidity and drought. It is resistant to defoliation and it has a great resprouting capacity.

According to the researchers, one of its main advantages it its capacity to survive high temperatures in the context of climate change and global warming. For this reason, they estimate that the cultivations obtained might be a good alternative for cattle producers in the next years.

"Now, agricultural and stock breeding frontiers expand to zones which were considered marginal up to a short time ago and that is why it becomes very important to have species which adapt to those regions. Consequently, it is highly valuable to sequence the genome of species with adaptive characteristics to adverse environmental conditions like drought, salinity and extreme temperatures", considered Giordano.

Other species'genomes to sequence

The researcher indicated that "it would be interesting to sequence the genomes of other species which are economically interesting for an agricultural and stock breeding country like Argentina", and remarked that, fortunately, there are local organisms which have the necessary equipment to do it, which did not happen four years ago, when Giordano started to advance in her works with dallisgrass in Australia. The INTA Castelar and the Instituto de Agrobiotecnología Rosario (INDEAR) have high performance sequencing equipment and cooperation agreements with the FAUBA and other organisms to advance in the topic.

Investigations carried out by means of international collaborations have already sequenced cultivations like tomato, watermelon, strawberry, rice, corn, millet, soy, wheat, barley, potato, coffee, sunflower and bean. They also sequenced interesting plants to produce bioenergy like Jatropha, Panicum virgatum and Setaria italica, in addition to model species like Brachypodium distachyon and the leguminous Medicago trucatula and Lotus japonicus.

Notwithstanding, there is still much work to do. After her post doctorate studies in Brazil, Giordano plans to come back to Argentina. "I would like to contribute to science in my country, applying the knowledge I got abroad. The good thing is that I am still in touch with the Department of Genetics and we are enthusiastic to carry out collaborative projects between Brazil and Argentina", she concluded.

Juan Manuel Repetto (FAUBA)

---
Related articles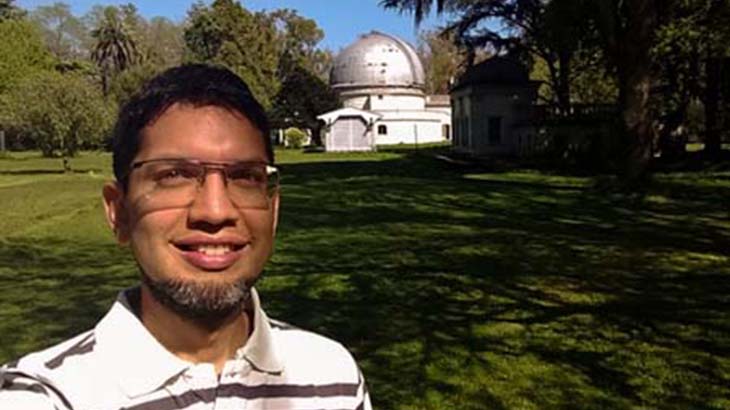 Las últimas investigaciones científicas confirman un aumento de la ocurrencia de eventos extremos de precipitación y temperatura que generan un impacto, dependiendo del grado de vulnerabilidad y región del país. ¿Esto se debe al cambio climático? En efecto, experimentamos un calentamiento global que se verifica en las observaciones de temperatura de las últimas décadas, pero también en los cambios que se observan en los océanos o las regiones polares, por ejemplo.
Estudian el uso de virus bacteriófagos para prevenir el desarrollo de la bacteria Escherichia coli en los alimentos.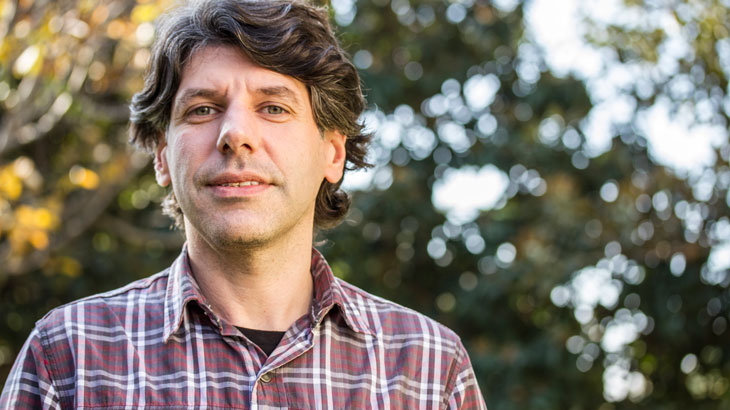 Son virus de insectos con aplicaciones biotecnológicas en el campo y en la salud. En el siguiente diálogo, Mariano Belaich repasa sus bondades y, entre otras cualidades, asegura que "al no ser infectivos, pueden manipularse fácilmente para utilizarlos en distintas terapias génicas".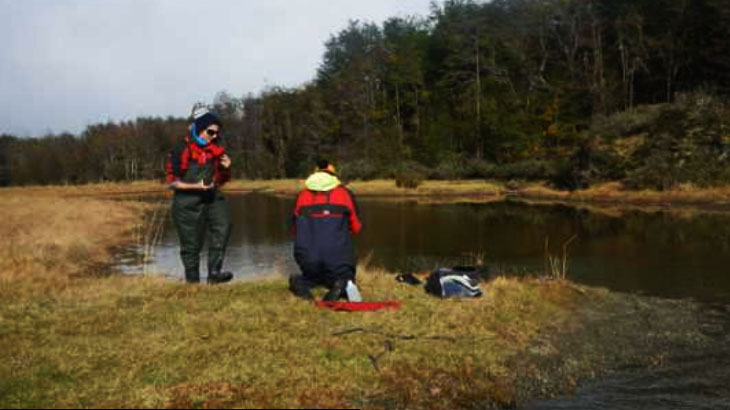 Mediante la técnica de "ADN ambiental" que incluye un mapeo de los cursos de aguas de la zona austral; investigadores analizan la distribución del Salmón Chinook con el objetivo de diversificar la pesca deportiva en la región.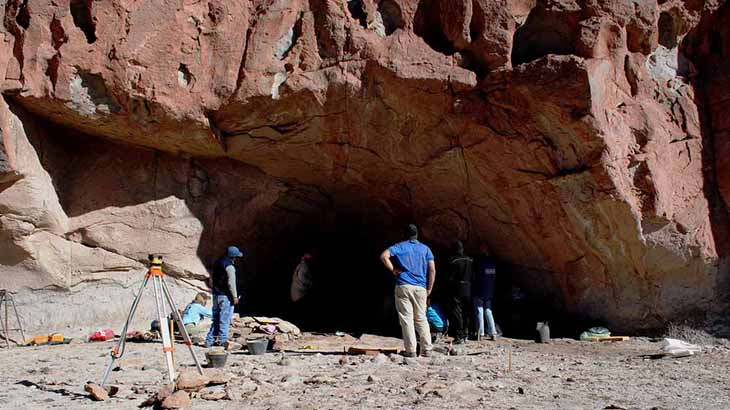 Arqueólogos tucumanos recuperaron dos mechones de pelo y fragmentos óseos de animales extintos. Las muestras son de hace 40.000 años y se descubrieron en Catamarca.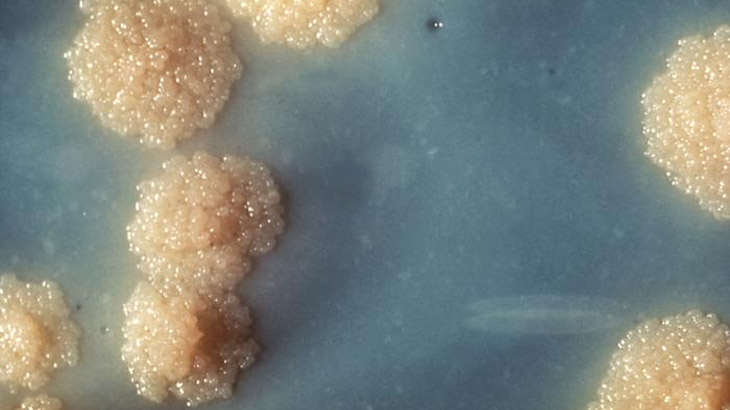 Una variante genética que está presente en el 85% de nuestra población brinda mayor protección contra la bacteria Mycobacterium tuberculosis. El hallazgo, efectuado por un equipo multidisciplinario de investigadores, también muestra que esa variación genética protectora no discrimina por sexo o por etnia.