Universidad Nacional del Noroeste de la Provincia de Buenos Aires - Escuela de Tecnología
February 16, 2015 | 7 ′ 34 ′′
---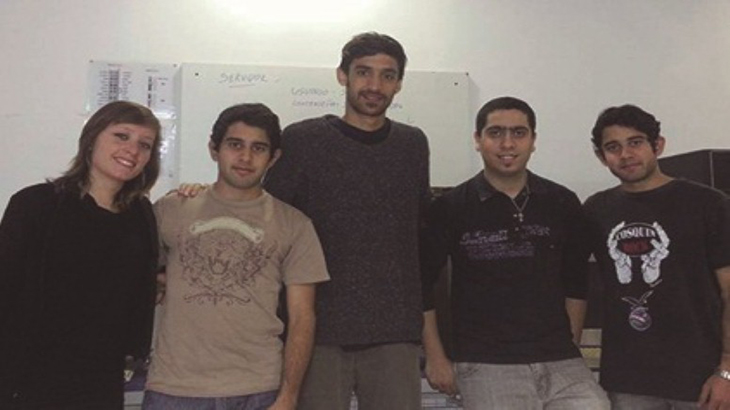 ---
---
Electronic waste is the most toxic portion of solid organic waste and grows rapidly. That is why computing sciences students prepare PCs in disuse which are later donated to children and young people in social vulnerability situation. The second stage of the project plans setting up videogames with primary school children.
The number is conclusive. In average, each person in Argentina generates 3 kilograms of electronic waste per year, which represents 120 thousand tons in the country. What should we do with all that electronic waste? The level of consumption and the rhythm of discarded elements accelerate the numbers which increase year after year with the aggravating circumstance of technological replacements which occur regularly.

Society poses proposals focused in the three R's strategy: Reduce - Reuse - Recycle. How can we help to solve this problem? Since 2010 the Universidad Nacional del Noroeste de la Provincia de Buenos Aires (UNNOBA) has been encouraging volunteering projects to reduce the "digital gap". This is a relatively new concept and points to characterize the existent socioeconomic inequalities to have access to new information and communication technologies (ICTs).

Students of the first years of the School of Technology participate in the volunteering program. They go to a Community Node (Nodo Comunitario) located in the seat of Pergamino, where they dismantle, clean and set computers. PC's old parts are donated by neighbors and institutions. The students are in charge of applying what they learn in the first subjects about networks, operative systems and data communication. To this, they add research and the implementation of a concrete and solidary task.

This project to recycle old computers allows not only to increase the useful life of computing equipment by reusing, but also enables children and young people in vulnerability situations to have access to fundamental tools in the era of knowledge.

Engineer Adrián Jaszczyszyn, professor at the School of Technology, said to Argentina Investiga that "the first volunteering task was done between 2010 and 2012 with the office of Bienestar Universitario, and it was called 'Intervention to reduce the digital gap and electronic waste'. It was directed by Hugo Ramón, deputy secretary of Information and Communication Technology of the University".

"After this project a physical space was donated for the volunteers to work in the seat of Pergamino, -explained Jaszczyszyn- a space called 'Community Node'. The result of this work was two computing sciences rooms in two schools: a primary school of Pergamino and a kindergarten in Saforcada (district of Junín). Programs for children were installed and training for use was offered".

The volunteers told their experience: "We collect computers in disuse, which do not work, repair them and set a network with applications to be used by children. Thus, this project constitutes an alternative for the use of 'electronic waste'. Some people do not know what to do with their old computer so they donate them".

The volunteers synthesize their objectives in three concrete axes: "Recycling electronic waste, what is not used anymore; eliminating the digital gap by taking computing material to places where the kids do not have access to the Internet or computers; and finally, it is a way to apply what students learn in the subjects".

Free tools

The University manages the purchase of a powerful machine called "server", which answers to the demand of all the repaired computers which are connected to it by means of a network. "The server is the heart of the room", says a student.

"We installed a GNU/Linux operative system in the central machine and used a program called TCOS (Thin Client Operating System) which is in charge of relating the terminals with the server. The central PC has two network plates; one to communicate with the local terminal network and the other to connect to the Internet", they detailed. GNU/Linux as well as TCOS are free software. And Jaszczyszyn adds that "the terminals, which are old machines, have only one small program installed which is used to communicate with the server from the moment they are on".

"Although we knew GNU/Linux, we did not use it. It was at the University that we started to use it and although it is not a very spread system, it is very easy to use", say the volunteers. Jaszczyszyn adds that "the program TCOS has no many complications and besides, it permits the teachers to prepare interactive classes, share their screen with the students terminals and other educational potentials, as it is an operative system based in free software".

To make implementation viable, there were conferences with the people responsible of the computing rooms and they helped them with basic instructions. "In the future, the idea is to give workshops to the teachers who will use the room", they say.

Many challenges to come

The initial project has already finished and the group is now in the second stage: "It is a volunteering project to assemble videogames with primary school children in which characters and platforms can be created. This way they can learn and concern for research is generated".

"We are about to receive two new servers. So, they add that the project is to implement and put to work the rooms and by means of the volunteering project to encourage the videogames programming workshop. In the future we will encourage a strong campaign together with the municipality of Pergamino to recollect electronic waste and recycle them. The idea involves to install reception points in different places in the city so that the people can leave their waste there. In the first place we would take all what can be reused to set terminals and put them to work; then, we would carry the electronic waste and scrap to be recycled and make a correct final disposal", explain the informatic volunteers of the UNNOBA.

Electronic waste in numbers

Electronic waste is the most toxic portion of urban solid waste which is growing fast as environmental organizations inform. Currently, there is no law to regulate their different treatment although since 2008 there are parliamentary projects and debates are multiplied in Argentina.

A report published by Greenpeace indicates that at least 2% of the electronic artifacts are recycled. However, they indicate that 25% of the waste coming from "Electronic and electric devices" is reusable and 72% can be recycled. As there is not a correct final disposal, valuable electronic junk is buried in landfills together with the rest of urban solid waste.
Ana Sagastume
comunicacion@unnoba.edu.ar
Marcelo Maggio
Dirección de Comunicación Institucional

---
Related articles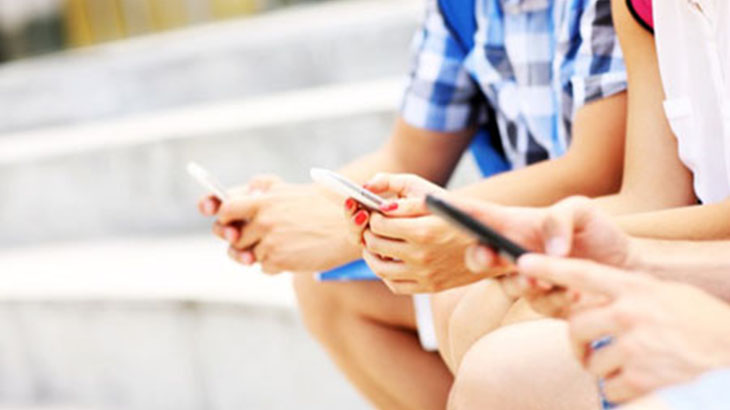 Con talleres interactivos en las distintas escuelas de la región, profesionales de la Facultad de Informática de la Universidad Nacional de La Plata, concientizan a jóvenes y adolescentes sobre seguridad de la información. La iniciativa responde al intenso uso cotidiano que los chicos hacen de la tecnología, a través de los servicios de Internet y de las prácticas que experimentan en las diferentes redes sociales.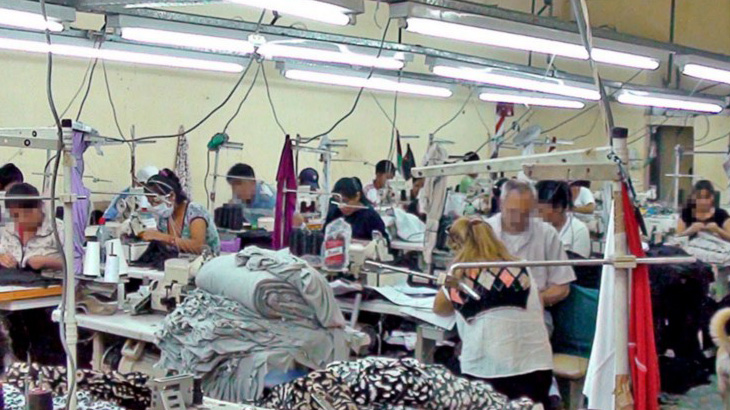 La psicóloga Roxana Boso encabeza un proyecto que analiza las nuevas alternativas laborales y cómo repercuten en quienes las llevan adelante. Las cooperativas, la autogestión y el teletrabajo son los ejes del estudio.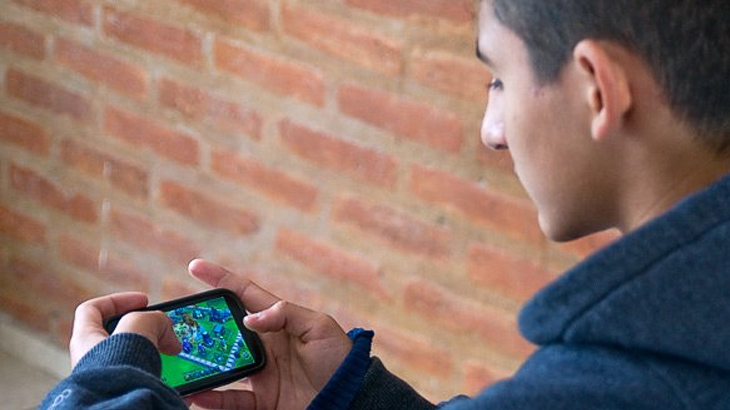 Así lo determina un estudio realizado por investigadores de la Facultad de Psicología, en el que participaron jóvenes de ambos sexos, de entre 15 y 18 años, de la ciudad de Córdoba. Los resultados indican que el uso de ese tipo de videojuegos potencia su habilidad para adoptar decisiones ventajosas en escenarios de riesgo o frente a situaciones de ambigüedad. Se trata de una exploración inédita a nivel local, que examina esas plataformas lúdicas como herramientas potencialmente estimulantes de las funciones cognitivas.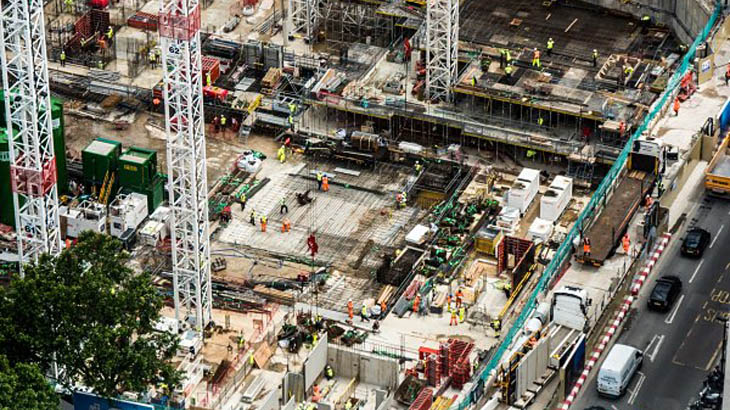 Investigadores del Instituto de Tecnología de la Fundación UADE estudian cómo disminuir los impactos ambientales de los residuos de la construcción y de la demolición en la Ciudad de Buenos Aires. Entre las conclusiones se recomienda mejorar las regulaciones, dar participación al sector privado en la gestión e incentivar el uso de los materiales recuperados de los residuos de la construcción.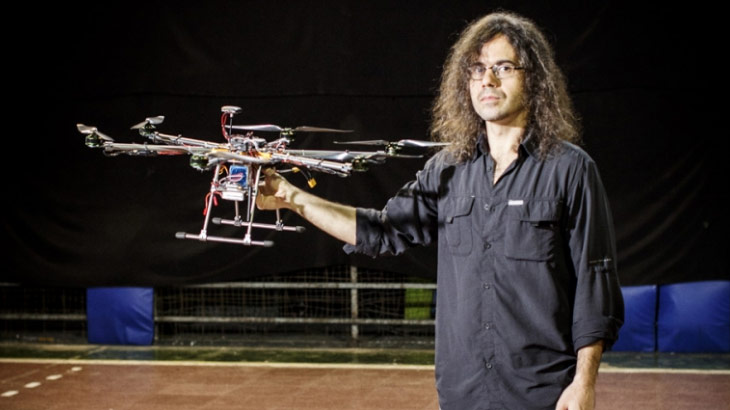 Researchers from the Institute of Applied Technology of the Academic Unit Río Turbio will design software for unmanned aircrafts to adapt to the region's geographical and climate characteristics and they expect to make incursions in the construction of a little "fixed wing" device in the future. Among other objectives, the project intends to determine software architecture to control the vehicle under extreme meteorological conditions.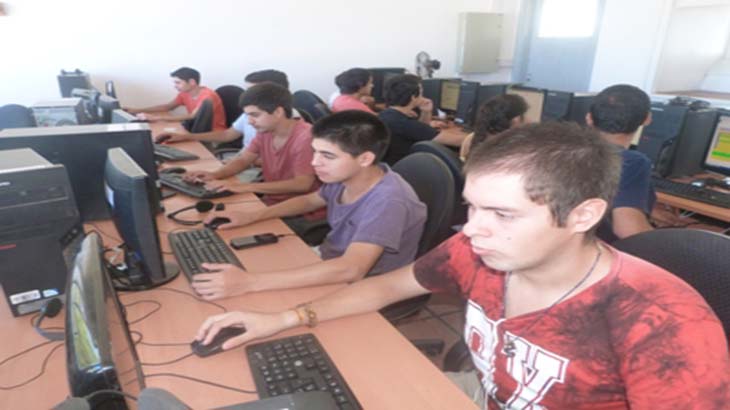 A team of researchers and students of Computing Engineering of the Universidad Nacional Arturo Jauretche developed an open code operative system for academic use at the university. The project will permit the users to adapt it according to their needs. The next step is to broaden it so that the rest of the careers of the UNAJ can use it and external users can download it for free.