Universidad Nacional de Villa María - Instituto de Ciencias Humanas
June 08, 2015 | 5 ′ 29 ′′
---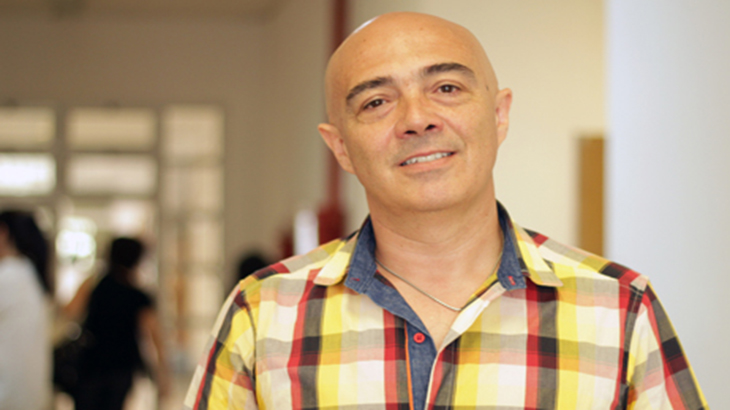 ---
---
Researchers proposed to set criteria to design class activities and adequate them from the didactic and epistemological point of view. "It is useless to teach by heart because there are devices through which the data can be accessed. Ideas are paid and we have to learn how to use them" explain the specialists.
"The understanding and evaluation of basic mathematical contents in Higher Levels" is the title of the research led by Doctor Marcel Pochulú and BS Raquel Abrate, through which they had the objective of determining interpretation levels achieved on some particular mathematical objects. Theachers and researchers of the Universidad Nacional de Villa María (UNVM) stated as hypotheses that students "do not fully understand some contents after going through specific teaching and learning processes". Notwithstanding, they added that "the knowledge distributed, in the sense that there is no change that a student can understand everything, but all of them understand something".

This research is not based in isolated questions to determine understanding, but it seeks that the student can use everything he knows, articulating different elements in new situations. "W estate as understanding when the person can articulate concepts, properties, definitions, procedures, arguments and language when it is solving a problematic situation", said Pochulú to Argentina Investiga.

During the first stage, the team "perfected" the techniques used and set understanding levels from "a positive view of the topic", observing "what the student knows and what he can do with that knowledge". From there, a division in sub-groups was made, each of them with his own interest: probabilities and statistics, algebraic, proportionality and measurements, among others.

With this project, the researchers will seek to establish criteria for the design of adequate curricular activities from the didactic and epistemological point of view. Besides, they proposed "to build a group of indicators that permit to value the students' understanding of certain definite contents that present difficulties in higher levels for teaching, as well as for learning".

First results

"We wanted to evaluate the understanding of equations of new students of the UNVM and we observed that, in general, all of them knew everything, but nobody knew about everything. Then, there was an alert in the sense that if teaching and learning processes that consider complexity are organized, good understanding is achieved", explained the researcher.

The first results permitted the researchers to apply to the training of teachers, teaching processes that tend to better organize teaching in high schools. "It is very likely that the Professor that wants to teach equations focuses on procedures; then, if we ask X+4=9 to a student who does not study maths, the answer is 'we should pass the X' when in fact it is simple, because the result is 5", he exemplified.

Anyway, he explained that it is not about reaching a result in a simple way, but to "think what is being done" without algorithms or procedures. "The teaching and learning process is badly designed when the student is taught to think algorithms and procedures that are only made in an instance in which the others are not useful and the basic is not thought", he added.

Changes in Teaching

In the last years there has been a try to change teaching and more teachers are now using the didactics of maths because it is in the study plans of Teaching Programs. "We used to have the idea that good teachers were those who knew a lot of maths; this has now changed, good teachers are those who know how to teach it", stated Pochulú. According to the teacher: "The issue is how can I teach, how do I depart from the students' mistakes, how can I make them build knowledge; it is different than saying how you have to think about it".

However, one of the warnings that appeared in the project is the gap between initial and primary education and secondary educations, as in it, there is "resistance" to work in a different way. About it, the research director remarked: "We cannot make generalizations, but many times, the student is enthusiastic because he worked with concrete topics, thought, reflected and obtained many solutions. In secondary school they deal with algorithms, recipes and definitions because the teacher has the conception that 'maths have to be learned by heart'".

Due to the fact that technological changes permitted to have quick access to information, definitions and data which were previously memorized, Pochulú emphasized that nowadays "it doesn't make any sense to teach by heart because there are devices and applications through which we can access data; ideas are now paid and we have to learn how to use them, what to do, think and decide about this data".
Rodrigo Duarte
duarte.rod@gmail.com

---
Related articles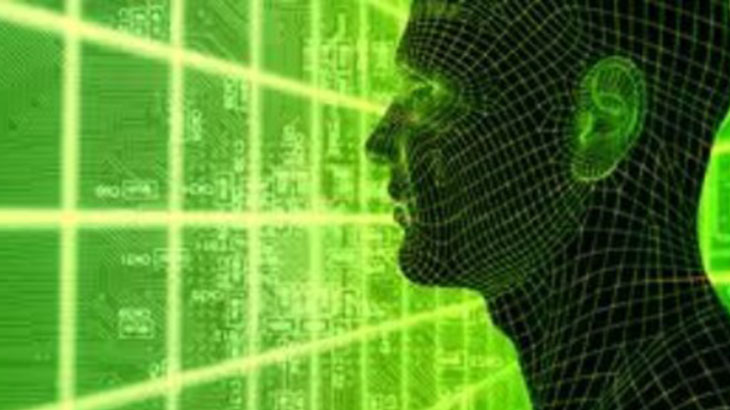 La bioingeniera Paola Bustamante, junto a un equipo de investigación del GATEME, creó un programa computacional capaz de detectar, a través de la voz, uno de los síntomas de extrema preponderancia en la depresión, que es la tristeza. El software, que arrojó un 96% de efectividad en sus mediciones, fue pensado para que puedan usarlo los psicólogos y les ayude a diagnosticar de forma precoz casos de depresión en pacientes.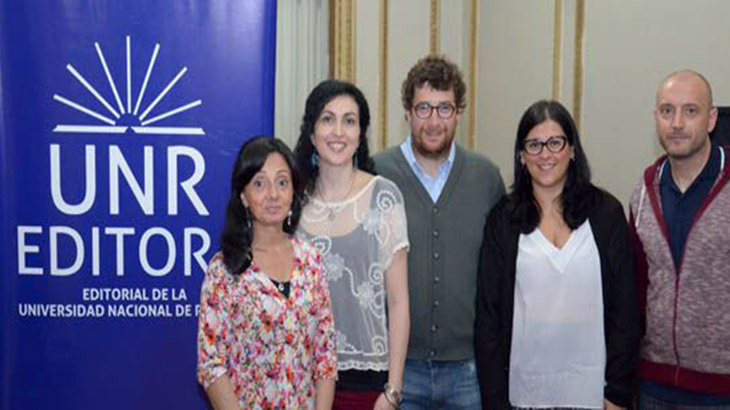 Un equipo de docentes y estudiantes de la Facultad de Ciencias Exactas realiza desde hace tres años talleres de extensión con adultos mayores y adolescentes. De allí salió la publicación "MatemáticaMente", con problemas, sus soluciones y vías de acceso. Las situaciones problemáticas que se plantean son abiertas a todas las edades para que puedan compartirse en familia, sin necesidad de tener un conocimiento matemático específico.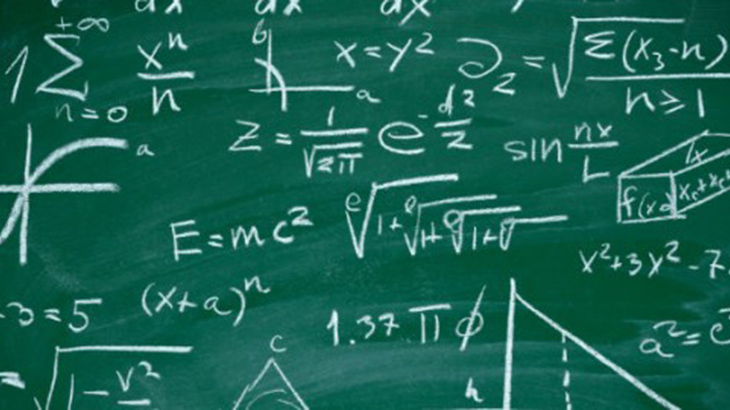 José María Sigarreta Almira, especialista cubano actualmente radicado en México, detalló los obstáculos que impiden a los niños y jóvenes ver a la Matemática como una materia amena y entretenida.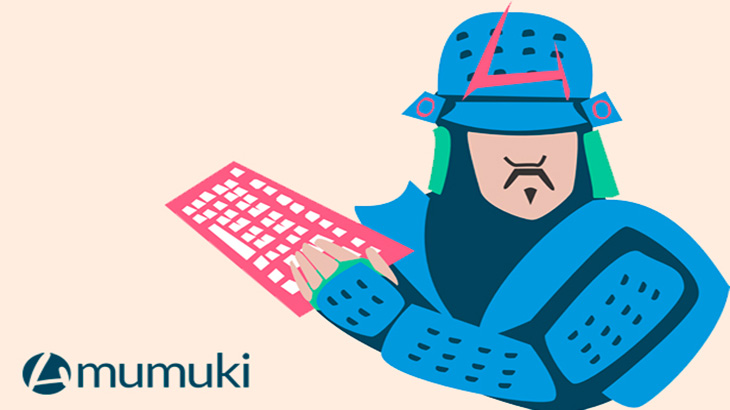 La plataforma educativa desarrollada promueve nuevos modos de aprendizaje en el aula. Fue reconocida con el premio Innovar 2016. Se trata de una idea aplicada que habilita nuevos modos de participación, modifica las relaciones docente-alumnos, plantea una dinámica alternativa de aprendizaje y estimula la creatividad y la promoción de valores como la solidaridad.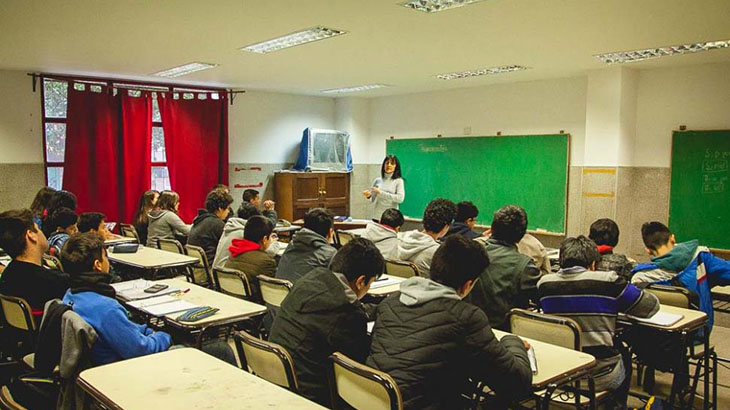 A poll indicates that almost 80% of the students in the last year of high school are interested in these topics. However, only 13% knows a scientist and almost half of them think it is a very hard work. The research included a survey done to 2,040 youths in the last year of high school from 120 schools. Television resulted in the most influential media to be informed about science.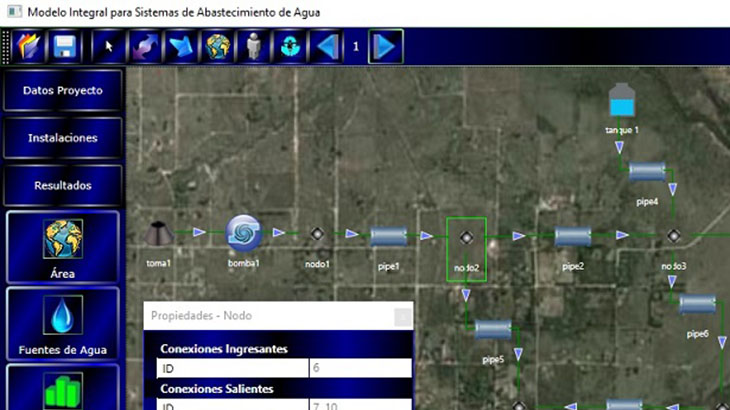 Un equipo del Instituto de Tecnología (INTEC) de la Fundación UADE trabaja en el desarrollo de un software para la generación de un sistema de abastecimiento de agua potable. A diferencia del tradicional concepto de aplicación para ingeniería, que resuelve los aspectos técnicos de forma independiente con poca posibilidad de integración de resultados, el diseño del modelo está basado en la interrelación de sus diferentes aspectos.