Universidad Nacional del Nordeste - Facultad de Ciencias Veterinarias
October 12, 2015 | 6 ′ 24 ′′
---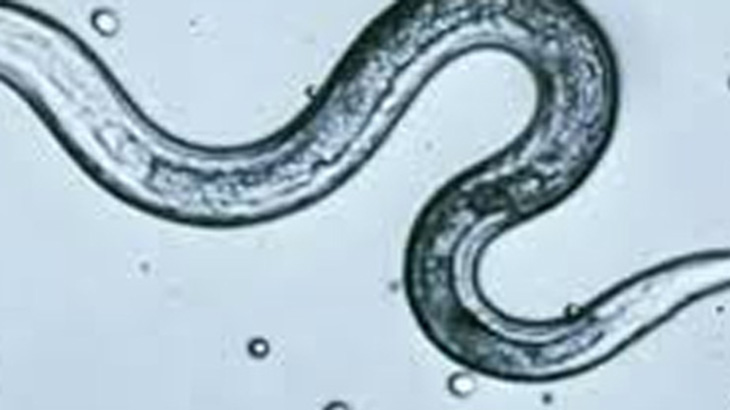 ---
---
An investigation could adapt a technique to identify directly the presence of the parasite responsible for Toxocariasis in dogs. It found that almost 85% of the dogs analyzed had antibodies against these parasites. In humans, parasitology constitutes an interesting sanitary problem, mainly because of its impact in children due to the frequent contact they have with pets and contaminated soils.
The technique was adapted by researchers from the Institute of Regional Medicine and the School of Veterninary Sciences of the Universidad Nacional del Nordeste (UNNE), and permits to overcome the limitations of the conventional study of feces coprological analysis.

Usually, the identification of Toxocara canis in dogs is done through feces' coprological tests by means of the observation of adult parasites and/or their eggs. However, the results of canine infestation show low values which do not correspond to the high levels found in humans.

This low detection of feces' coprological methods is due to characteristics of parasites life cycle in dogs. In puppies up to six months old, the adult parasite is in the intestine and releases its eggs with the feces. Instead, in older dogs, the parasites do not reach adult state and are located in the dog's muscles, where they remain latent and are not found in feces, because they are not released. But when females become pregnant the parasites reactivate and migrate through the placenta and invade fetuses, so puppies are born infected by T. canis.

In face of this situation, researchers worked on the adjustment of an immune-enzymatic technique (ELISA) to detect anti-T. canis antibodies in adult dogs at the Institute of Regional Medicine and the School of Veterninary Sciences of the Universidad Nacional del Nordeste (UNNE). This is a widely used technique for the diagnosis of toxocariasis and other pathologies in humans and the UNNE researchers sought to "adapt it" to identify the infection in canines.

Toxocariasis is a disease caused by the parasite Toxocara canis in dogs and Toxocara cati in cats and causes numerous unwanted reactions when it infects humans. It is transmitted to humans especially through eggs that are released in the animals' feces that contaminate the environment and can reach humans by contact with infected soils.

The pathology occurs all over the world and its incidence is higher in rural areas and tropical countries; it is more frequent in boys and girls between two and seven years old. The epidemiological study of Toxocariasis is complex because three links have to be considered, as well as their interaction: the disease in canines, environmental contamination and toxocariasis in humans.

In many parts of the world and through the use of the coprological tests, prevalence of T. cannis has been reported, being one of the most common parasites in young dogs. Dogs can get the disease by transuterine and oral transmission ways (mother milk, paratenic hosts, the soil and contaminated food).

Due to its importance, the prevalence of T. cannis is studied all over the world. Soil contamination by Toxocara eggs is an important factor to consider in every epidemiological analysis. According to many investigations done in public parks, recreation and garden areas, contamination ranges can be as low as 0 or 1.3%, or as high as 66 or 68.3%.

The transmission of Toxocariasis to humans is usually accidental. In an order of importance, the main risk factors are geofagia, direct contact with contaminated soils with larvae eggs and contact with infected puppies.

Technique and investigation

"The technique could be adapted with high sensitivity and specificity in the results" explained to Argentina Investiga medical veterinary Martín García, one of the specialists in charge of the study, which had the advice of researchers MA María de los Ángeles López and MA María Viviana Bojanich.

The researcher commented that using the adjusted technique, 119 canines of different ages, sexes and breeds, mainly from the suburban areas of Corrientes were surveyed, and it was found that 84.9% of dogs were infected by Toxocara canis. García highlighted that those levels found with the adapted technique are better correlated to the prevalence values found in studies done by the Institute of Regional Medicine.

The disease

If the affection of Toxocariasis is controlled, it would not imply high risks for the animal and it might be solved with anti-parasitic treatments. Routine veterinary controls are one of the main measures to avoid the release of parasites to the environment. "Less infected dogs, less risk for humans" remarked García and explained that antiparasitic controls have to be periodical.

About the disease, he added that due to the fact that men are not final hosts, the larvae are unable to mature in it, so they go around the body erratically and cause diverse inflammatory reactions.

The disease has its most common manifestation through the visceral migrans larvae, but the most serious one is ocular migrans larvae due to the fact that it can cause blindness. In dogs, the infection is acquired through the intake of eggs on the soil, by transplacentary via or by mother's milk to the fetuses and they can also acquire the larvae by intake of infected hosts like rodents. T. canis eggs are very resistant and can survive in the environment for years under appropriate conditions.
Juan Monzón Gramajo
monzongramajo@hotmail.com
José Goretta
Departamento de Comunicación Institucional

---
Related articles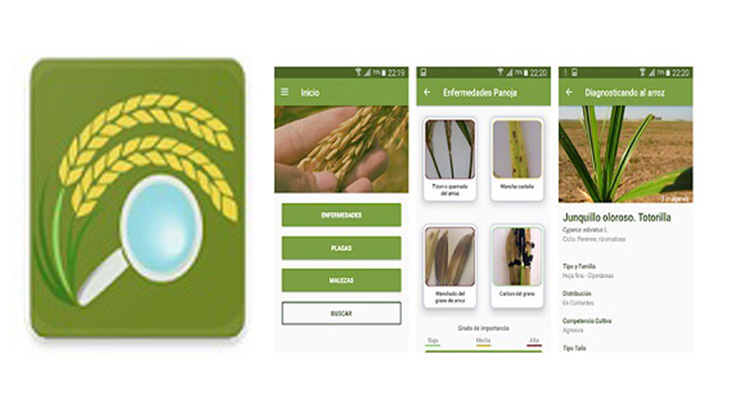 La Facultad de Ciencias Agrarias de la UNNE lanzó la aplicación para dispositivos móviles "Diagnosticando al arroz". Se trata de una herramienta sencilla y práctica para precisar en el campo diferentes causas que afectan al cultivo. Desde su lanzamiento, la app registra descargas tanto en Argentina como en distintos países de Latinoamérica.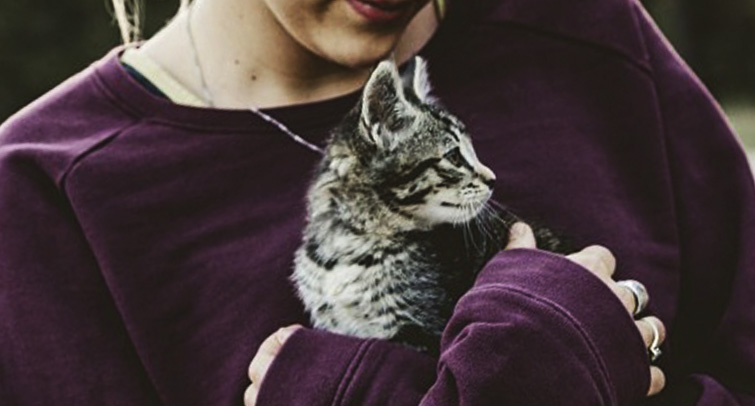 Tres de cada cinco jóvenes porteños no quieren tener mascotas para no sufrir la tristeza devenida por su muerte. La responsabilidad de cuidarlos y la organización de las vacaciones son algunos de los motivos por los que también sostienen su decisión, según una investigación de la Fundación UADE.
Hay 500.000 pacientes celíacos en Argentina pero se estima que sólo uno de cada diez que padecen esta enfermedad está diagnosticado. Investigadores están desarrollan un estudio de prevalencia de la patología.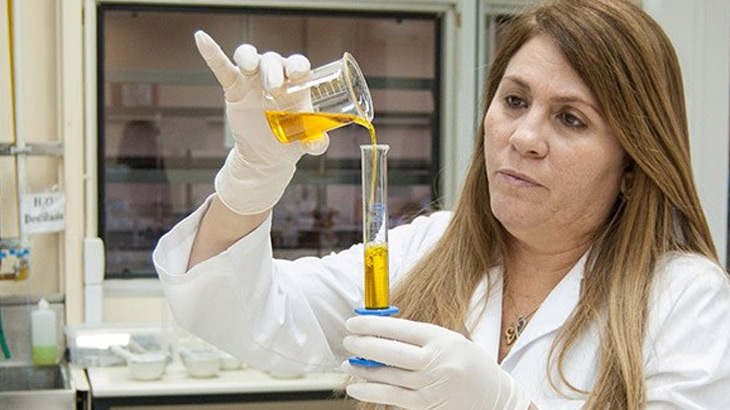 Un grupo de investigadores argentinos y cubanos trabaja en la producción de un fármaco elaborado a partir de una planta con comprobadas propiedades antidiabéticas. El desarrollo sirve para el tratamiento de la diabetes tipo 2, la más común en la población. Capacidad para reducir el nivel de glucosa en sangre de manera gradual y mejor tolerancia al tratamiento crónico son dos ventajas que ofrece el producto, en comparación con las drogas que se utilizan actualmente.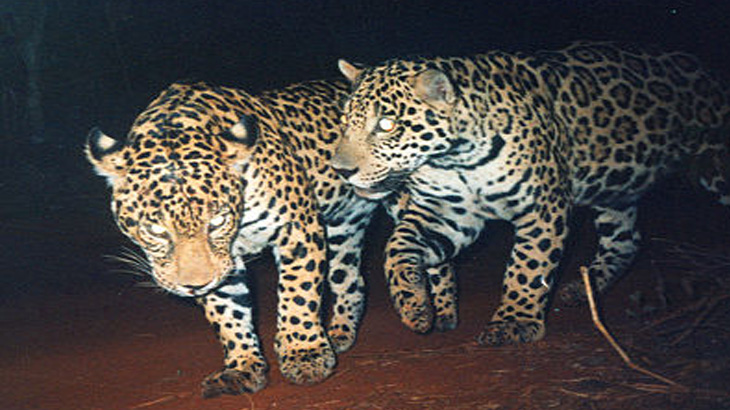 Un estudio sobre el Bosque Atlántico determinó que la especie está en peligro y que podría desaparecer en pocas décadas. El trabajo, que fue publicado en la revista "Scientific Reports" y está basado en datos provenientes de 14 grupos de investigación de diferentes países, estima que quedan menos de 300 ejemplares y que debe frenarse su mortandad para lograr la conservación de la especie.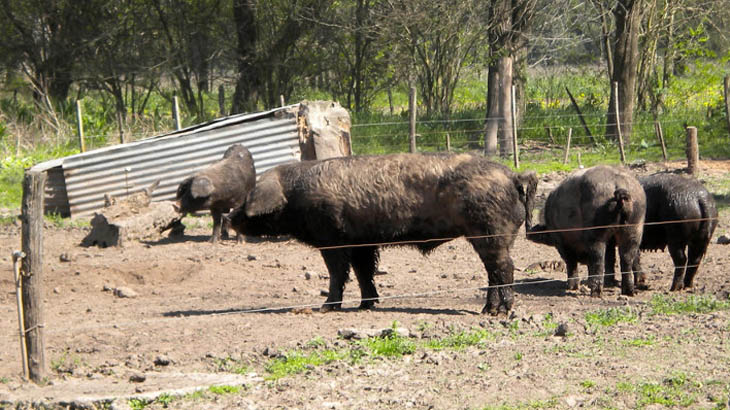 El laboratorio de diagnóstico de Triquinella Spiralis de la Universidad Nacional de Luján ya se encuentra en funcionamiento. En él se analizan por el método de digestión artificial muestras provenientes de pequeños productores y productores familiares, que utilizan la carne de cerdo para la elaboración de embutidos y salazones frescos para consumo familiar.