Universidad Nacional de Tucumán - Facultad de Odontología
Diciembre 30, 2015 | 7 ′ 2 ′′
---
---
---
Scientists from Tucumán designed a malleable membrane which stimulates cells and produces neobone formation in a few weeks. The researchers' idea is that, through the use of national origin products, the biomaterial can become accessible for patients. The work is in a pre-clinical stage and it was successfully tested in animals.
A group of researchers from Tucumán seeks to regenerate bone through the combination of a human recombinant protein: (rh) Paratohormone and collagen, which is present in all animals and abundantly in the bones and skin. Through the combination of both substances a malleable membrane is formed and, by means of the professional directives, it can regenerate bone tissue in the necessary way and amount in a few weeks.

Bone regeneration becomes fundamental in case of accidents in which many bones are lost or as a consequence of the surgical treatment of tumors, cysts or bone defects in which there is bone loss. A similar situation occurs in the cases of bone alveolar reabsorption, that is, as a product of the loss of teeth. In all these situations, the need to have the complete bone again becomes important to recover structure and function of the body's affected part.

The alternatives for those who have lost more than 8 mm of bone (just between 5 and 8 mm can be regenerated) are usually expensive and complex. They go from the patient's bone substitution, and processed bone implants obtained from dead people to the use of animal bones.

There are just a few research lines developed in Latin America which imply bone growth through tissue's engineering techniques. This is why Liliana Missana and María Victoria Jammal (Professors from the School of Dentistry of the UNT) developed a biomaterial which has the properties to regenerate bone. It is being patented at the Instituto Nacional de Patentamiento Industrial (INPI) under the name of Regebone ("rege" from regenerate and "bone"). The team is completed with the collaboration of Jorge Juárez (thesis writer), Nina Pastorino (dentist), María Lilia Romano (technician) and Viviana Schemberger (dentist).

Missana explained to Argentina Investiga that one of the requirements of the Administración Nacional de Medicamentos, Alimentos y Tecnología Médica (ANMAT) to approve the biomaterial is to make tests in little and medium-sized animals. The team has already done successful tests on rats' heads and in a period of six weeks they could regenerate 57% of the missing bone through the application of collagen and rhPTH (Recombinant Human Paratohormone) biomaterial. Tests have to be done on medium-sized animals and this is why the researchers from the UNT signed a cooperation agreement with professionals from the Universidad Nacional de Rosario, who will provide rabbit breeding centers for the next stage.

The scientists commented that they are having meetings with the Provincial Health System (SIPROSA) to carry out a survey in dentistry and traumatology services of patients who require bone. The objective is to know who will give legal consent to try the technique once it is approved by the ANMAT.

On the other hand, Victoria Jammal said that the biomaterial's great contribution is that "it is produced in the country, so production costs are lower, which would make it more accessible to people. This is important considering that most bone filling materials used in our country are imported" and added that it was produced by the Laboratory of Experimental Pathology of the School of Odontology of the UNT.

Another advantage of the new material is that it is malleable, it can be adapted to any bone defect, it is easy to manipulate and it can be preserved at room temperature. The fact of being "ecofriendly" is also important, because it does not have negative effects on the environment.

"Providing life quality to the patients"

Missana gave details of the investigation that associated molecular engineering with tissues' engineering. She described they use Recombinant Human Paratohormone, which is external to the body, with a biomaterial (collagen) to design a frame. The frame is placed in the zone where there is absence of bone to stimulate growth.

She also explained that Paratohormone, which is present in all living creatures and is released according to the body's needs, is normally associated to reabsorption, not to neo-formation. So, the most important contribution is that, placed in a membrane and released intermittently, it stimulates the cells and bone neo-formation.

The Doctor estimated that with the new technique "the patients will be able to have dental implants when they have the bone to receive them. They will be able to talk and eat better after a restorative surgery due to mouth-bone cancer, that is, we will provide them life quality", she synthesized.

Experience in Japan

Missana has been working for 25 years in the area of tissues' engineering and when she did her thesis work at the Universidad Nacional de Okayama (Japan) she worked with a morphogenetic bone protein she combined with different vehicles and one of them was collagen, with which she obtained better results. The technique is patented in Japan and it is used for multiple treatments. When she came back to Argentina, she created a research group which has been working for seven years on rhPTH (Recombinant Human Paratohormone) which was recently presented in the market.

She added that the challenge to achieve by her research team is to produce tissue in laboratory conditions and make it accepted by the body. That is why Missana explained that the material is placed with a stimulating protein as frame, which is collagen. "The body accepts it, colonizes it and the patient's own cells migrate from the tissues borders to it, stimulated by the human recombinant protein, forming the bone with the shape given by the professional", she closed.
Daniela Orlandi

Daniela Orlandi
Dirección de Medios y Comunicación Institucional

---
Related articles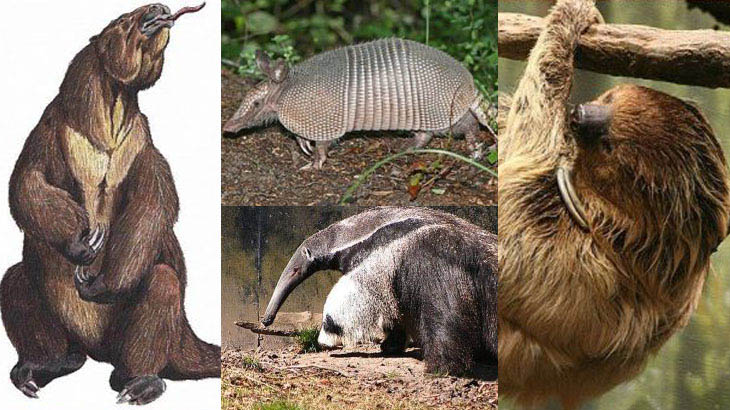 Investigadores participaron de un estudio internacional que revela el origen, formación y desarrollo evolutivo de los mamíferos ungulados americanos, estudio publicado en la revista internacional Nature Ecology and Evolution.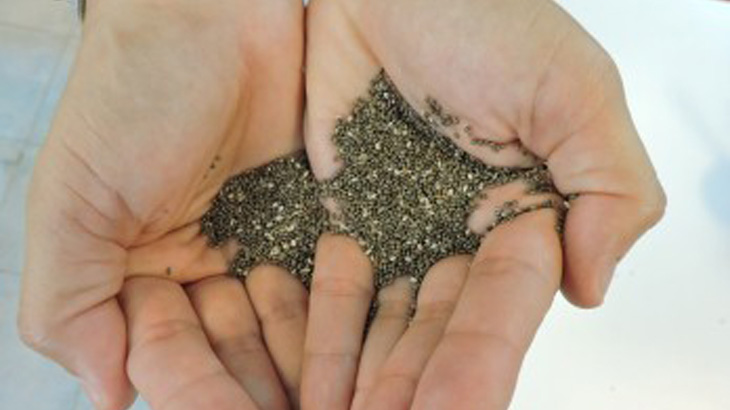 La harina que se desecha en la extracción del aceite demostró tener alto poder antioxidante y ser capaz de mejorar la textura y duración de alimentos.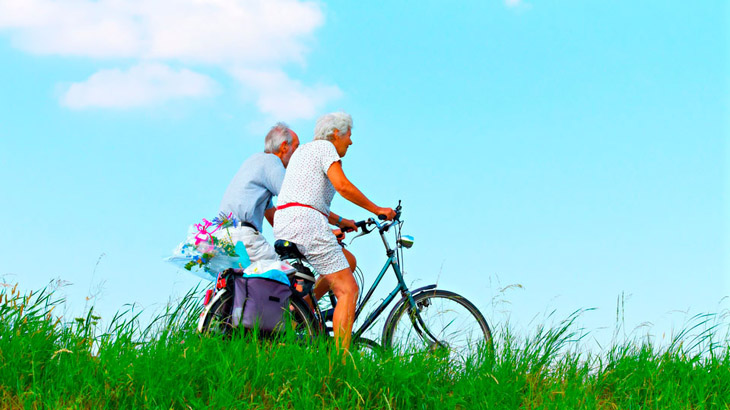 Dos trabajos de investigación destacan la importancia de la actividad física y los buenos hábitos nutricionales para garantizar la calidad de vida y disminuir la incidencia de enfermedades en la vejez.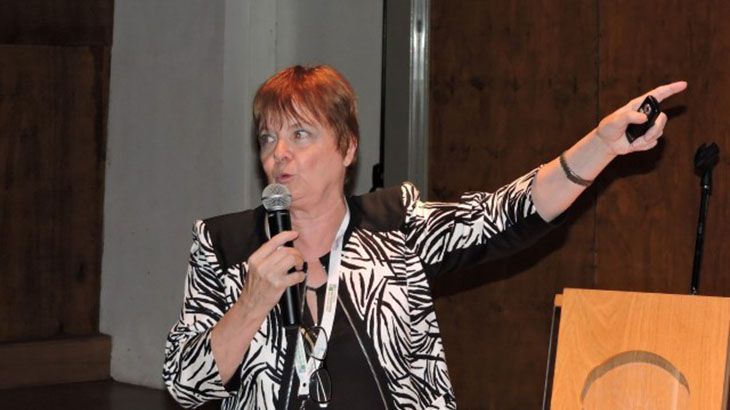 Los alimentos funcionales son los que además de aportar energía, pueden ejercer una función benéfica en el organismo. La investigadora María Cristina Añón halló que las galletitas de amaranto pueden reducir la presión arterial y disminuir la alergia a la leche. Además, tienen funciones antioxidantes.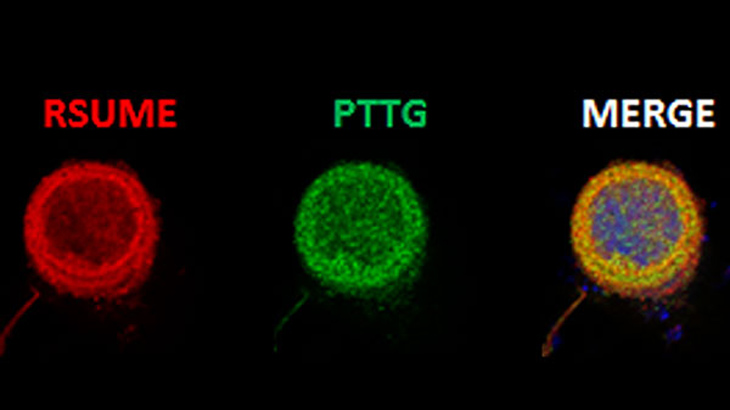 Investigadores argentinos detectaron la relación de dos proteínas que, combinadas, permiten el desarrollo de tumores situados en la base del cerebro, específicamente en la hipófisis. Los estudios realizados, por ahora en ratones, constituyen el inicio de un largo camino que puede conducir a algún medicamento que, en el futuro, pueda impedir el crecimiento de este trastorno.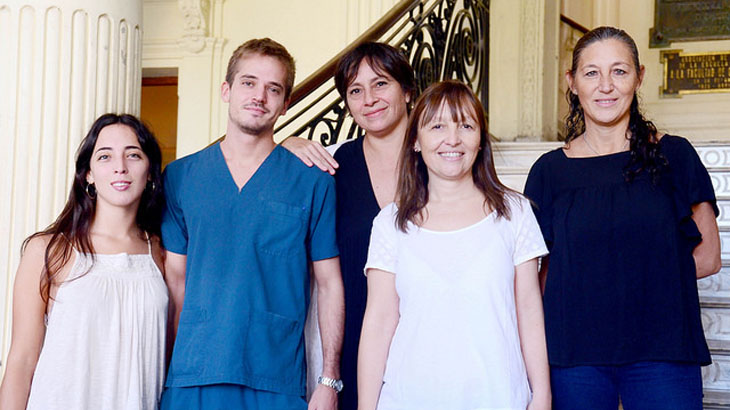 Un equipo interdisciplinario de la Facultad de Ciencias Médicas de la UNR hizo un relevamiento de prácticas de prevención de cáncer de piel teniendo en cuenta los conocimientos, percepciones y actitudes de la población.