Universidad Nacional de La Pampa - Facultad de Ciencias Exactas y Naturales
April 25, 2016 | 7 ′ 27 ′′
---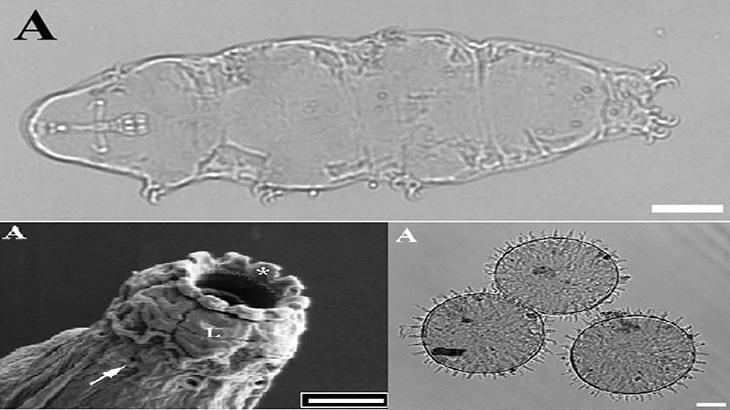 ---
---
Urbanization in big cities is expanding and biological diversity decreasing. In the big cities' biota there is a variety of microscopic fauna whose importance lies in that they can be used as environmental bioindicator. They are tardigrades, also called water bears, known in Argentina by means of studies carried out in natural areas during the eighties. Since 2000, a research team has been analyzing the diversity of these organisms in urban zones of La Pampa, where a new species for science was found.
Tardigrades, normally called "water bears" due to their physiognomy, ate imperceptible to the humane ye. They are from 50 to 1500 microns long (a micron is the thousand part of a millimeter). They are abundant in all the environments and, consequently, coexist with people. They are present in urban and rural zones in fresh and salty water. They live in the earth, dead leaves or in substrates like lichens and moss that grow in the rocks or trees' trunks. They are known for being the most resistant species in the planet: different studies determined that they support the icy temperatures of the Antarctica and space –where they successfully survived to lack of oxygen and solar radiation– as well as the heat of the desert.

Resistance to these weather conditions occurs due to the fact that tardigrades resort to cryptobiosis, a state in which they reduce the metabolic state to the minimum when the environmental conditions are unfavorable. They come into a latent state that can last up to many decades, replacing body water by sugar that allows them to face the environment's adversities until the appropriate conditions come back, socially humidity. In order to be active and developing the vital functions of all living organisms, these invertebrates need to be surrounded by a water layer.

These and other biological peculiarities are interesting for the scientific community, which every year goes deeper into the investigations on this invisible fauna. Thus, due to the capacity of preserving the plasmatic structure and proteins, the investigations developed in Europe pretend to imitate this cryptobiotic process with the aim of using it to preserve human organs that might be used in transplants.

In La Pampa, the studies developed by researchers have implications on health because these organisms are indicators of the environmental conditions of a place. Besides, through the data generated, they seek to contribute information about the biogeography of urban tardigrades and tardigrades of Argentina.

Good air quality and humidity are fundamental for some species of tardigrades to prosper. Through this data, the researchers collected samples in high, medium and low transit urban zones and industrial zones of Santa Rosa and General Pico, where pollution is higher. In these cities they analyzed the distribution, abundance and diversity of tardigrades and compared them. "We have had good results, in the sense that the conditions of these sites have a correlation with the richness and abundance of tardigrades", says to Argentina Investiga Mariana Rocha, Dr. in Biology and one of the researchers in charge of the project.

The results confirmed that the higher the traffic, the lower the richness and abundance of tardigrades. From the point of view of diversity, in both cities they only found five species (in studies done in other cities in the world they found a maximum of ten). Abundance was different due to the fact that each place has its peculiarity: General Pico is more humid than Santa Rosa and that is why they recollected more tardigrades.

Through the samples, they established the density of tardigrades: they found up to ten species by square centimeter. In the analysis done in General Pico, for example, the highest variety of tardigrades was localized in unpavimented areas. Of the five species found, only two were in zones with a high circulation of vehicles. The same happened in unpavimented zones.

However, the researchers highlighted that there are other environmental factors that influence the diversity of tardigrades: the wind of La Pampa, which is characteristic in some seasons, contributes to scatter them, as well as the contaminating elements that circulate in the air. This way, it gives tardigrades a chance to prosper in other habitats. The study also suggests that there are species which show higher tolerance to the conditions caused by intense traffic, given that some of the ones that were recovered in those sites belong to the poleotolerant group (tolerant to pollution), capable of tolerating maybe more extreme conditions than other species of tardigrades.

The difficulty: to identify the species

The team collected moss and lichen samples, which grow in different tree species that predominate in lined up trees. They were placed in an envelope, labeled and the geographical position of the place where they were collected was measured, and then they were analyzed in the laboratory. "As tardigrades go into cryptobiosis we are not in a hurry to analyze them, we can keep them for years. To activate them, we hydrate them, put them in a Petri dish and finally analyze then under a microscope", summarizes Rocha. The work done by the scientists was to identify the diagnosis characteristics of these animals: the morphology of their nails, the buccopharyngeal apparatus, the length of each diagnostic structure and the eggs. "If we don't find the eggs we don't know the species it belongs to. Besides, it has to contain an embryo to corroborate that the buccopharyngeal apparatus corresponds to the adult one. Conversely, the species can be similar", explains Rocha.

The new species: Macrobiotus kistenseni

Around 1200 species of tardigrades were described around the world; 200 correspond to South America and 113 to Argentina. In La Pampa, according to the sampling, the researchers found five species. Most of them are the same in both cities, due to the 140 km that separate them. Macrobiotus kristenseni, which was detected in General Pico and Santa Rosa, is new for science. This can be differentiated from other species by the morphology of the egg, the structure of the buccopharyngeal apparatus, the body length and the kind of cuticle.

The research teams intends to promote the study of tardigrades in other provinces like Salta and Santa Fe, where they expect to find and characterize new species of this invertebrate fauna about which little is known in Argentina. One of the members of the team develops a post graduate course in relation to the study of the tardigrades that live exclusively in rural areas with the aim of giving answer to the impact that the use of agrochemicals has on the fauna of tardigrades.
Lic. Mariano Pineda Abella
comcientifica@unlpam.edu.ar
Mariano Pineda Abella
Departamento de Comunicación Científica

---
Related articles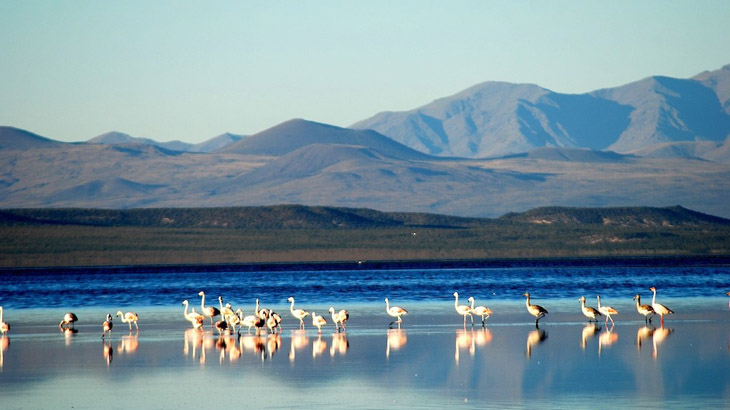 Un trabajo de investigación en el Humedal Llancaneloza, identificó numerosas amenazas para la biodiversidad y propusieron acciones necesarias para mejorar las condiciones del Área Natural Protegida.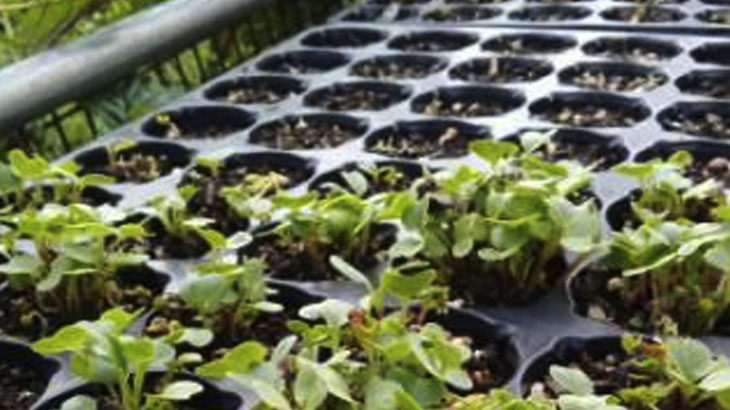 El 5 de diciembre se celebró el Día Mundial del Suelo, para promover la gestión sostenible de sus recursos y el cuidado medioambiental. Entre los procesos para limpiar los suelos contaminados existe un método conocido como fitorremediación, que permite, a través del uso de plantas y árboles, absorber parte de los contaminantes del suelo y limpiarlo, sin afectar su fertilidad para la agricultura. Además de favorecer al medioambiente, la fitorremediación se caracteriza por su bajo costo y por su fácil operatoria. Un grupo de investigación del Instituto de Tecnología de UADE identifica especies vegetales hortícolas que permiten reducir significativamente la cantidad de plomo acumulado en la tierra, entre otros metales pesados nocivos para la salud que pueden encontrarse acumulados en suelos contaminados.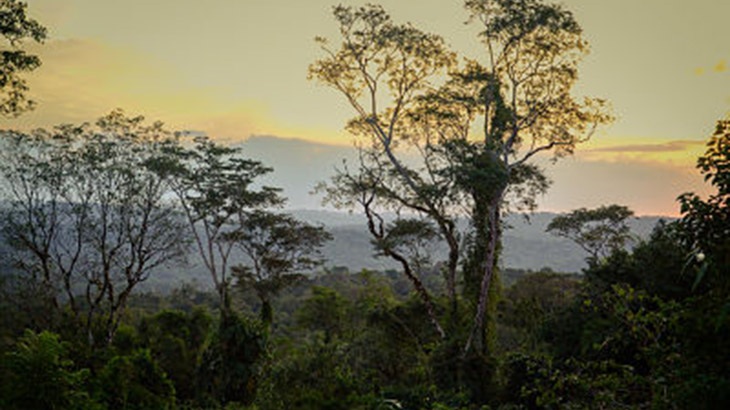 Un equipo de investigadores trabaja para crear una red de monitoreo con el objetivo de controlar áreas protegidas de la selva misionera, estudiarlas con mayor profundidad y protegerlas tanto de amenazas medioambientales como de actividades ilegales que pongan en peligro la flora y fauna de la región.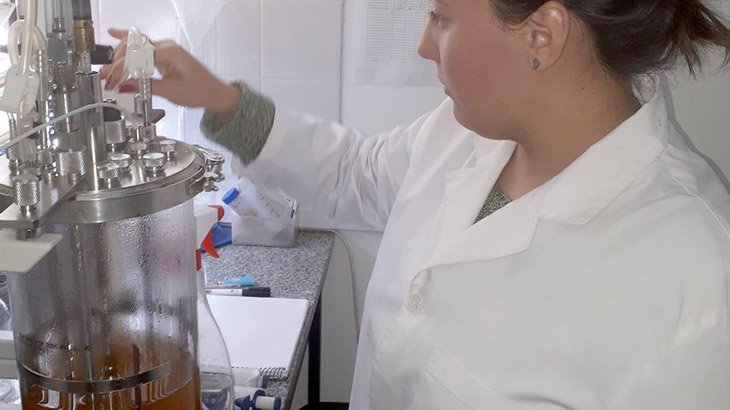 Este desarrollo tecnológico traerá beneficios económicos y aportará a la sustentabilidad del medioambiente. El principal insumo es uno de los desechos más contaminantes de la industria alimentaria. El lactosuero posee un elevado contenido de materia orgánica y, en la actualidad, requiere ser tratado para no contaminar suelos, napas, ríos o lagunas.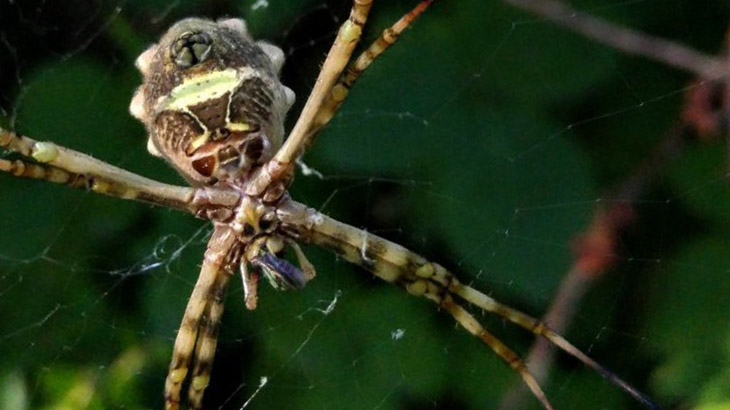 Por primera vez se estudió la biodiversidad de los artrópodos en un viñedo, ya que su presencia es un indicador de la situación de un ecosistema. El objetivo fue, además de analizar la riqueza y abundancia de los artrópodos; evaluar cómo les impacta la sumatoria de prácticas agrícolas propias de la vitivinicultura.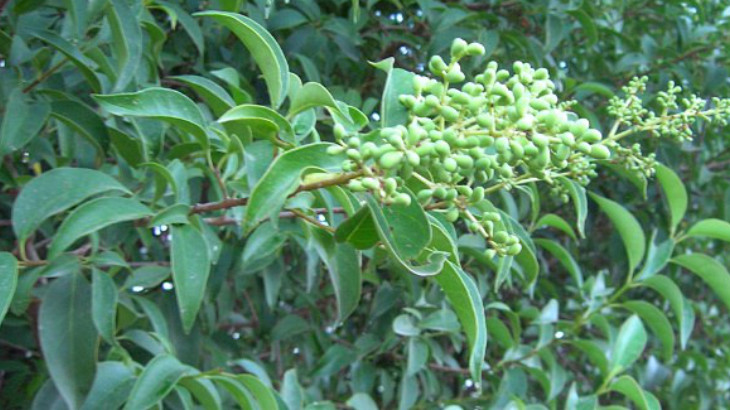 Entre 1983 y 2009, el área dominada por siempreverdes en esa región aumentó 76 veces. Investigadores estiman que el 20% de bosque nativo de esa zona está cubierto con esta especie de árboles, cuya penetración genera pérdida de biodiversidad, empobrece la estructura vertical del bosque serrano y afecta a numerosas especies animales. En las áreas no invadidas se detectaron 24 especies de aves más que en los siempreverdales.