Universidad Nacional de Córdoba - Facultad de Ciencias Médicas
August 27, 2012 | 10 ′ 12 ′′
---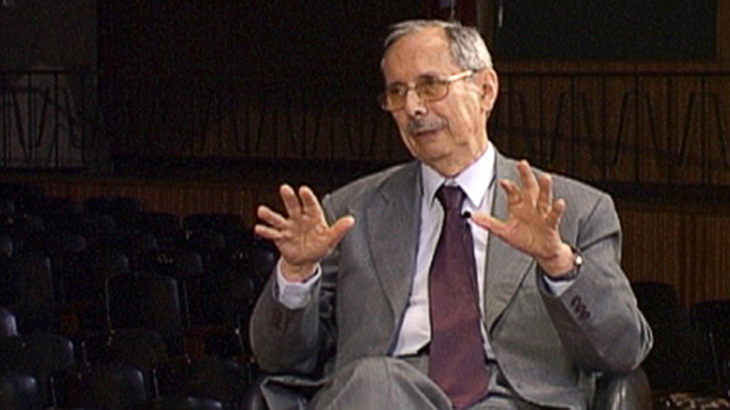 ---
---
The law project to legalize abortion in Argentina, brought up the topic and opened the discussion about a practice which, carried out in clandestine conditions, causes thousands of deaths per year. Argentina Investiga talked about it with the Chilean specialist Aníbal Faúndes, for whom the background discussion is gender equality rights and the equity between different socio economic sectors women.
Of all the regions in the world, Latin America is the one which has the most restrictive laws against abortion. In countries such as Chile, El Salvador, Nicaragua and Dominican Republic this practice is forbidden, even if the pregnancy continuity puts in risk the woman's life: trapped by the law, doctors let her die.

In Argentina, abortion is considered a crime and except for a few cases (in case of rape of a mentally disabled woman or when her health is at risk), it is forbidden by the Penal Law in the articles 85 to 88. Despite this, there are in the country around 460 and 600 thousand voluntary interruptions of pregnancy per year, which means almost one abortion per birth, according to a research carried out by the National Ministry of Health for the first time through internationally validated scientific methods.

The numbers are forceful and show that in practice there is no law or punishment which makes a woman desist from having an abortion if that is her decision. The woman's right to decide on her body and maternity is a long time claim by different society sectors and organizations. At the end of 2011, the topic reached the National Congress, where a legalization Project was about to be treated, but its debate was postponed to this year because there was not a quorum. The project re opened the possibility of a postponed social debate, where ethical, political, economic and religious issues are overlapped, added to a public sense of hypocrisy.

In order to deal with the topic in depth, we talked to the Chilean Dr. Aníbal Faúndes, a well known expert in sexual and reproductive rights who has been working for 25 years in Brazil. Faúndes was in Córdoba to give a talk and Argentina Investiga talked to him about the reality of abortion in the whole Latin American territory.

-How is the legal issue about abortion in Latin America?
-Latin America is the region of the planet with the worst laws which restrict abortion. It has five of the eight countries in the world where abortion is not permitted under any circumstance and, with the exception of Cuba, Colombia and Mexico, all the other countries say abortion is a crime. In practice, in Latin America no woman, although she fulfills all the legal precepts, has Access to abortion in public hospitals.

-But they can in private hospitals…
-We all know that in private hospitals safe abortion is accessible to the women who have money. So, when we claim for the right to abortion we claim for the right to equality, equity and justice. It is not possible that a society condemns a group of poor women not to be able to have a safe abortion, because they suffer the serious negative effects of the restrictive regulations. We are violating the bioethical principle of justice. Besides, these restrictive laws not only punish women and not men, who share the responsibility for the unwanted pregnancy and then put pressure on women to have an abortion.

-On the opposite side we have those who think that life starts at the moment of conception, and it has to be protected and has rights.
-The topic is when can the embryo or fetus lawfully considered a person and if it has rights which overlap to the woman's rights. It is difficult to accept that the cell, which emerges from fertilization when an ovule and a spermatozoon are joined, has more rights than a woman. But it is also difficult to accept that a woman has complete autonomy of her body until the end of the pregnancy. There is a continuum from the moment of fertilization until the baby's birth when the rights become balanced. To determine the moment in which an embryo acquires the same rights as women is, as a last resort, a moral discussion about which unanimous consensus will never be reached.
Most of the countries which legalized abortion permit it until 12 weeks of gestation. According to what the Chilean obstetrician explains, this is due to the fact that "until 12 weeks it is absolutely sure that the fetus doesn't have any kind of nervous or brain activity, because the brain doesn't exist yet. It is considered that, within this time, the woman's rights are over the fetuses". Apart from that, there is an aspect which seems to be out of discussion: no woman is "in favor of abortion" or promotes it, it is always a painful situation which no woman wants to go through.

Particular circumstances

According to Faúndes, the surveys carried out in Latin America indicate that most of the population does not agree with abortion practiced under all circumstances and that most of them knows someone who decided to end a pregnancy. However, when they are asked whether that woman should go to jail (as it is established by the law, by typifying abortion as a crime), they answer no. "They are saying, then, that abortion should not be punished under all circumstances. The thing is that, when it is a person they know, they know why she did it and think her circumstances were particular. What people don't think is that, for each woman who does an abortion her circumstances are so exceptional that just she can judge them and justify morally the interruption of her pregnancy, which doesn't mean that she promotes abortion; she would have preferred not to go through that pregnancy which led her to abort", he reflects.

-What would you say regarding the positions which support that abortion legalization might derive in an increase in the number?
-It is a prejudice, an unfounded fear. Just to mention an example: the Uruguayan program "Sanitary Initiative" about the reduction of risks and damages in unwanted pregnancies carried out in Hospital Pereira Rossell -the main in Montevideo- and then became a government program, started in 2002 and is based in the right of the people to receive information with excellent results. Since 2008 no deaths were registered by unsafe abortion in Uruguay, neither increased the number of abortions.

-In Argentina, many times, doctors have to perform an abortion permitted by the law and even then, they refuse to do it. How is the situation of these professionals at regional level?
-It is the same in almost all Latin American countries. The thing is that doctors believe we have the right to decide above the law, pleading conscience objection. They do it believing that if they practice an abortion they will be condemned by their peers and society. However, in Argentina, Brazil and Peru we carried out studies which show that, when a doctor or his couple have an unwanted pregnancy, the 80 percent aborts. That is, their attitude towards themselves is much more permissive than with the rest.

The different answers of health professionals about an abortion done to his couple and that they have to practice, for example, to a girl who has been raped is that they are inscribed in the frame of an academic training where the topic is not discussed. In this sense, Faúndes says that, in Medicine careers "they don't talk about abortion, as if it didn't exist, although it reaches almost everyone some time in their lives". This lack of information, discussion and debate about the problem of abortion is what permits to go on mistakenly thinking that women won't abort if it is forbidden. Although reality shows that the law has not even a minimum influence in determining if a woman will interrupt her pregnancy or not.

Basic Faúndes

Aníbal Faúndes is one of the most remarkable specialists in abortion in Latin America. He is professor at the University de la Campinas in Sao Paulo (Brazil) and assessor of the World Health Organization (WHO). In Chile he was coordinator of the program Salud de la Mujer in the government of Salvador Allende up to the military dictatorship in 1973, and consultant of the WHO in Cuba, where he elaborated a successful strategy to decrease the number of abortions in that country, which in ten years was reduced to the half.

He is the author of numerous publications and researches and he recently published the book "El drama del aborto: en busca de un consenso", in which he remarks that in order to decrease abortion indexes it is necessary to reach a better power balance between men and women.
Andrés Fernández
comunicacion@rectorado.unc.edu.ar
Candela Ahumada
Prosecretaría de Comunicación Institucional

---
Related articles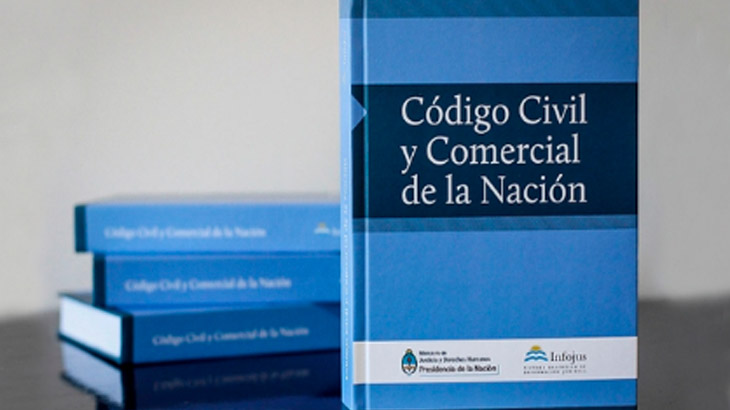 La sanción del nuevo Código Civil, que amplificó el estatus legal de los jóvenes, impulsó un proyecto de investigación denominado 'Toma de decisiones sobre el propio cuerpo: desafíos jurídicos, bioéticos y sanitarios', a cargo de especialistas en la materia que contaron con el apoyo de la Secretaría de Investigación y Desarrollo de la UBP, para investigar sobre este nuevo escenario.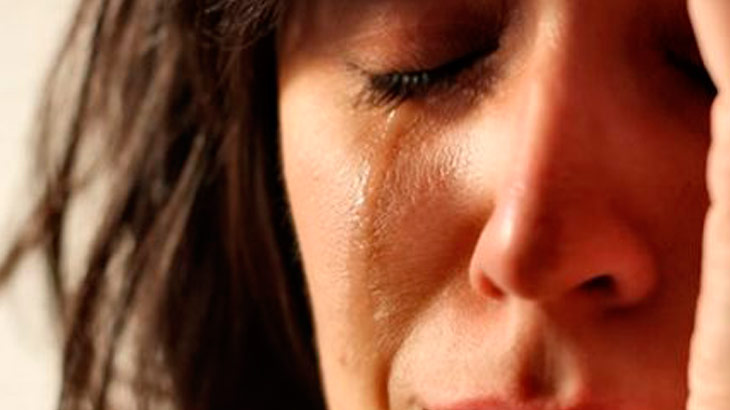 Una especialista realiza un repaso historico sobre el aborto en Argentina.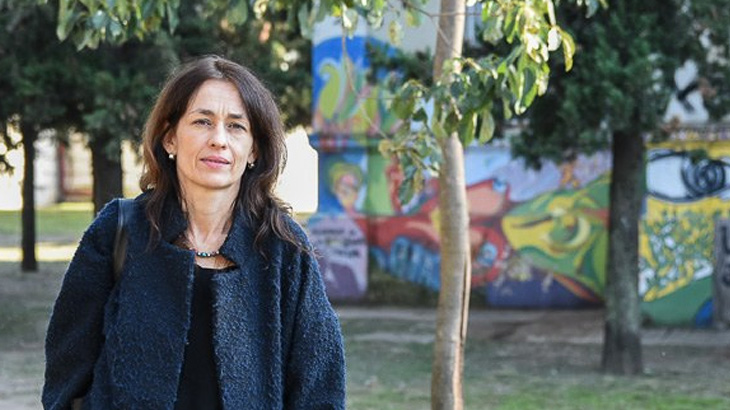 En el 80 por ciento de los hogares argentinos, el cuidado de las personas que integran la familia está a cargo de la mujer. Una responsabilidad asignada cultural e históricamente, que hoy encuentra su momento de colapso: el crecimiento sostenido de la actividad laboral femenina aún no está acompañado de nuevos acuerdos y redistribución de tareas al interior de los hogares. Sobre esta "crisis del cuidado", las estrategias de resolución que ya no funcionan y las coberturas que se deberían garantizar desde el Estado, dialogamos con Laura Pautassi, quien analiza la problemática desde la perspectiva del Derecho.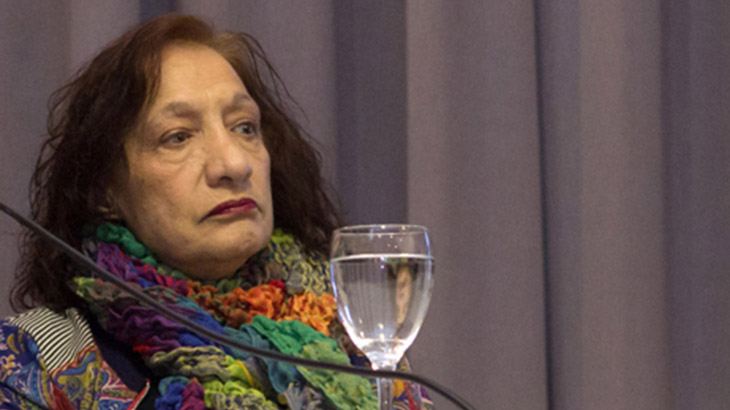 Lo aseguró la investigadora Irene Vasilachis en la conferencia que abrió el Doctorado en Ciencias Sociales en la Universidad Nacional de Villa María.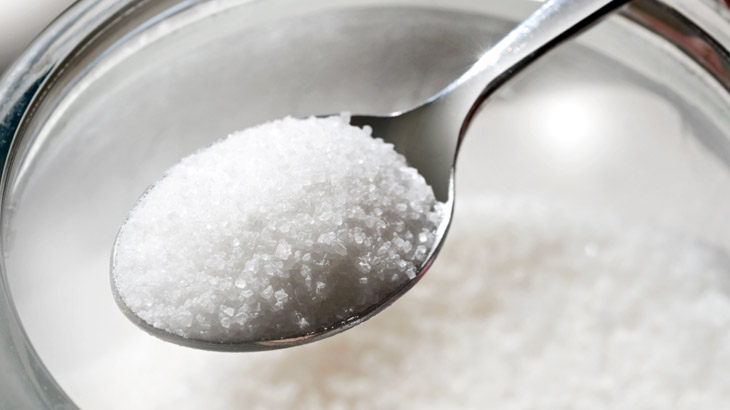 Un estudio de la Universidad, realizado en la región metropolitana, determinó que nueve de cada diez personas consume azúcares. El estudio contenía una serie de preguntas relacionadas a los hábitos alimenticios de adultos entre 18 y 65 años y estuvo enfocado en el consumo de azúcares y endulzantes.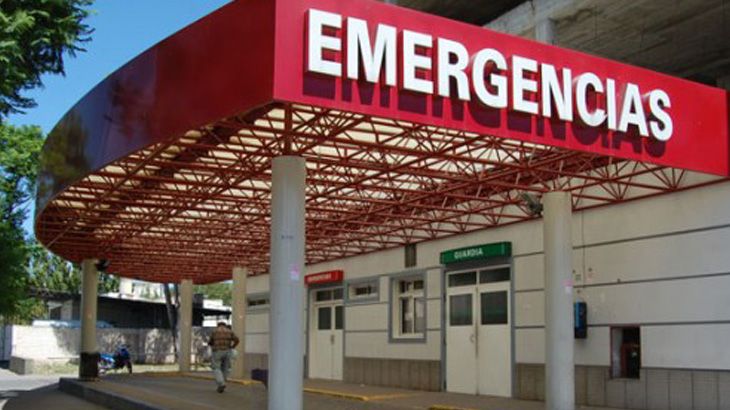 Researcher from the Universidad Nacional del Sur analyzes the situation and proposes an information system that quantifies the excess in the public expenditures caused by inadequate hospital admissions in order to optimize the Money devoted to the sanitary attention of unprotected population. Their general objective was to provide tools to identify and classify the stays and inadequate admissions.