Universidad Nacional de Córdoba - Facultad de Filosofía y Humanidades
May 25, 2015 | 6 ′ 40 ′′
---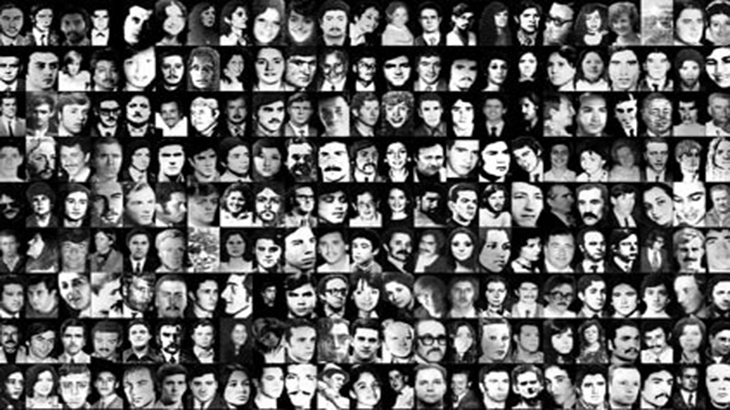 ---
---
After 30 years of the recovery of democracy, Nery Bustos, secondary school Professor, graduated from the Universidad Nacional de Córdoba, proposes to renew recent past's teaching. Her pedagogical proposal seeks to revalue local history, using oral history as a tool to deal with State terrorism during the military dictatorship of the period 1976-1983.
The project seeks to renew history teaching in secondary school to achieve significant learning on State terrorism. The researcher's idea emerged by the reflection on her own teaching practice of teaching the facts and consequences of the last military dictatorship. "The impression is that children think they know what happened and that everything happened somewhere else. But there is no an appropriation of the topic and they do not question what happened in their city during that time", indicated the teacher to Argentina Investiga.

Precisely, to counteract the latent idea that the dictatorship had only an impact on Capital Federal and in big urban centers of the country's interior, Bustos states the intention to recover local history by means of the use of oral history with the purpose of achieving significant learning of recent past.

"The idea is that children get in touch with the protagonists of this period and their experiences. The proposal points to bring students closer to more local and regional contexts so that they can anchor history and then widen the view and understand the deepest process", she stated.

In that way she resorts to the manifestations of State terrorism in Santa María de Punilla -city where she was born and where she works- mainly around the Hospital Colonia "Santa María", considered a clandestine detention and torture center by the National Commission on People's Disappearance (Comisión Nacional sobre la Desaparición de Personas: Conadep).

Brief local history

As Bustos explained, at the beginning of the seventies, the hospital became a model health center in psychiatric treatment. They work on the development of therapeutic communities, where the ill people played an active role in their recovery. They also had vegetable and fruit garden, whose products they commercialized through a patients' cooperative.

Besides, the men and women committed to this interdisciplinary project developed a strong labor union activity. Through the participation and movement of great part of them in the Asociación de Trabajadores del Estado (ATE), they were able to organize their work hierarchically, as well as to improve their salary conditions.

In this institutional situation, persecution, repression and violence policies emerged during the dictatorship of the 26th of May, 1976. That day, the Armed Forces turned Hospital Colonia Santa María in a detention center to which they also moved staff from Hospital Funes and people from Cosquín. "The staff was forced, using guns and formed in rows facing a wall. Many of them were separated and imprisoned in one of the Hospital Pavilions, where they were locked one night. Then, men were moved to Campo de la Ribera and women to Buen Pastor", said Bustos. That was just the beginning. Then there were "black lists" and dismissals: "Many were fired while they were kidnapped".

Pedagogical Proposal

Bustos considers that local richness lies in the possibility to think State terrorism through questions like where? What sectors? What kind of people? What was the intention?

Notwithstanding, the contents of her proposal are not exhausted in the State terrorism implemented by the military dictatorship initiated in 1976, but it broadens the view to give a context that permits the students to understand why the country reached that situation in the mid seventies.

So, the first work phase with the students is oriented to deal with the national and international context of 1976 dictatorship; the movement and organization of society; the coupe d'état and the social, political, economic and cultural dimensions of an authoritarian and terrorist State.

For this approach, she proposes traditional resources like different manuals and novels, but she also resorts to recent audiovisual productions anchored in the recovery of local history like "La Colonia"- Historia Gremial en Santa María de Punilla", made by ATE Córdoba, and "History of Repression in Córdoba – El Estado Terrorista", documentary co-produced by Canal 10, the UNC, the organization HIJOS from Córdoba, Family of Disappeared and Political Detained people from Córdoba, and the Provincial Archive of Memory.

Paralelly to this contextualization, planning includes an oral history workshop so that students can get in touch with the research, analysis and source comparison process and in a second work phase can produce an archive of oral sources.

Teaching History

Although Bustos based her project in the recent past of Santa María de Punilla, the general guidelines of the teaching proposal permits to be applied by any city's educators. "It is a tool, a starting point towards new reflections and questions", she stated and added that "it is necessary to exploit the recent past richness to teach a different history. We have to get children out of common places, of manuals, and show them that history is not only present in texts".

To do it, the renewal of history teaching has to go through the track of local history's recovery. "What happens in places like Santa María de Punilla, what people can tell. That is also history to teach", she concluded.

Final post graduate work

Nery Bustos is a graduate History Teacher from the Universidad Nacional de Córdoba. She developed this pedagogical proposal in the frame of her final work "Recent history, local history and oral history: a didactic proposal to deal with State Terrorism", with which she concluded her Specialization in Teaching of Social Sciences dictated by the School of Philosophy and Humanities.
Andrés Fernández
comunicacion@rectorado.unc.edu.ar
Mariana Mendoza
Prosecretaría de Comunicación Institucional

---
Related articles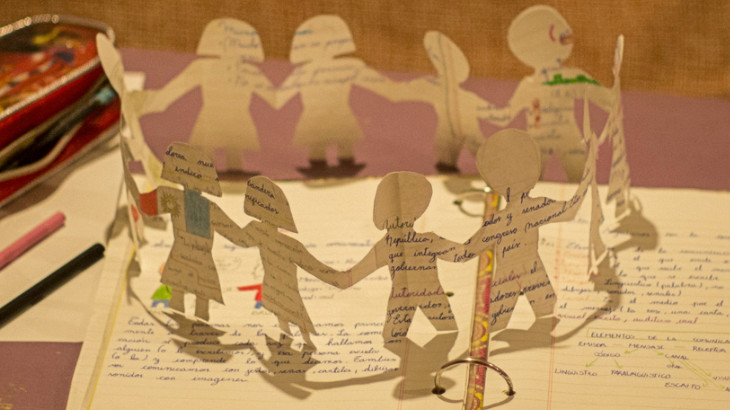 La propuesta fue desarrollada a partir de las conclusiones de un estudio que incluyó encuestas a 3500 alumnos y alumnas de 47 escuelas públicas y privadas. Consta de un cuadernillo con tres talleres que van acompañados de tres videos para trabajar en el aula entre docentes y estudiantes del secundario, con el objetivo de contribuir a mejorar la convivencia entre quienes habitan la escuela.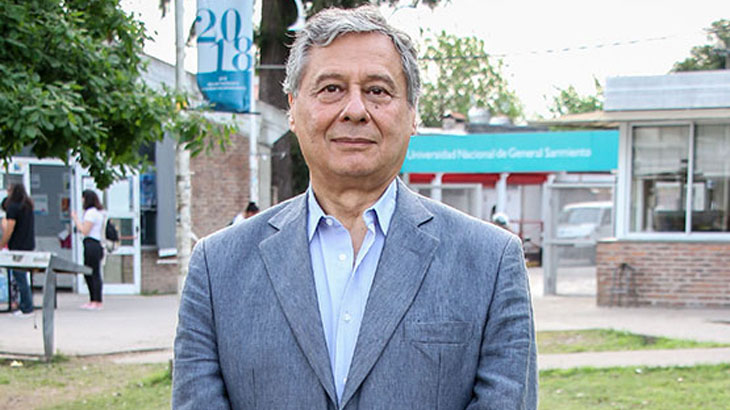 Tras declarar en la causa a directivos de Ford por crímenes de lesa humanidad, el sociólogo Silvio Feldman habló sobre el rol de la investigación académica en procesos judiciales.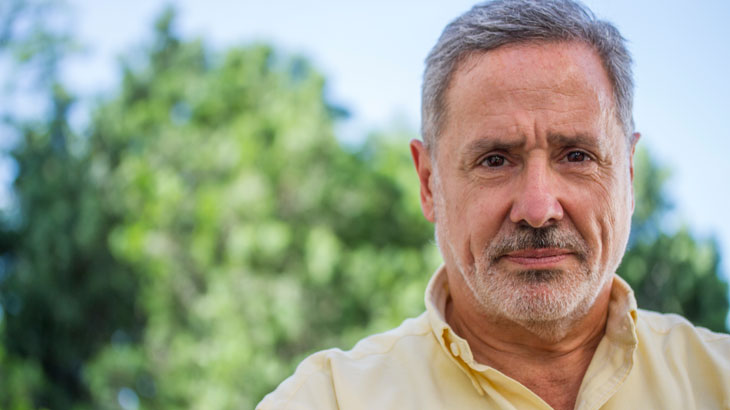 Marcelo Saín es politólogo y doctor en Ciencias Sociales recibido en la Universidad Estadual de Campinas (Brasil). Se especializa en temáticas de seguridad y estudia las relaciones que tejen los militares y los policías respecto a los actores de la política, desde el retorno a la democracia hasta la actualidad. Su especialización lo llevó a la función pública y durante 2002-2003 se desempeñó como viceministro de Seguridad bonaerense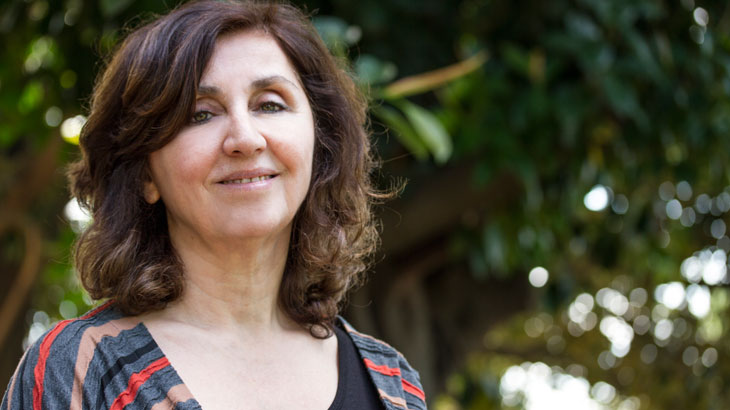 Diálogo con María Sondereguer, directora del Observatorio de Memoria, Género y Derechos Humanos (UNQ).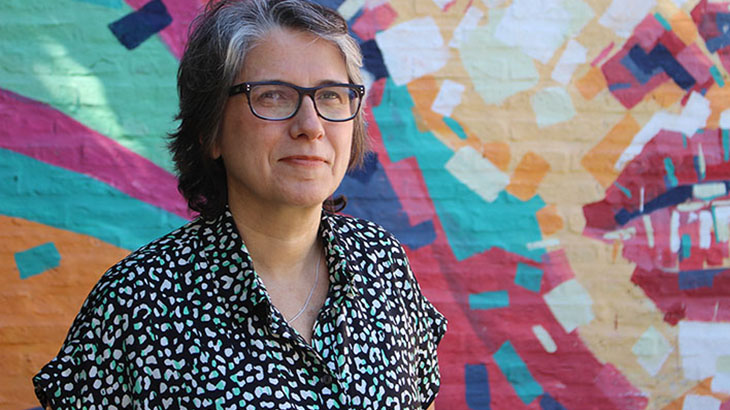 La idea de que el saber científico sobre las bases biológicas del aprendizaje podría resolver los diversos y complejos problemas de la educación en el país cobra fuerza en diversas zonas del debate público argentino. Sobre este tema habla la experta en aprendizajes escolares, Flavia Terigi, investigadora docente del área de Educación del Instituto del Desarrollo Humano de la Universidad Nacional de General Sarmiento (UNGS).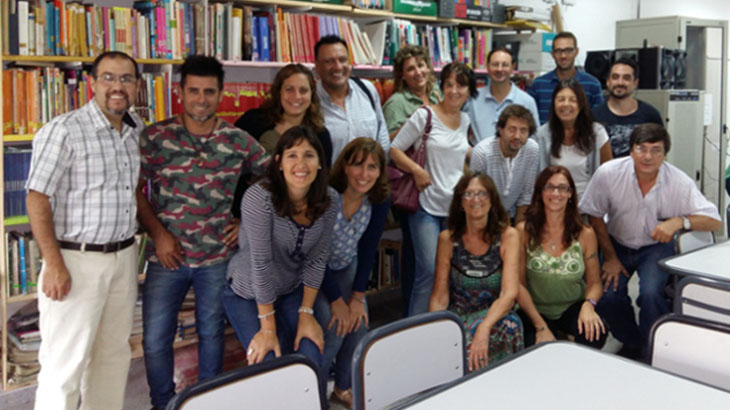 La pedagoga Silvia Martinelli junto a un equipo de docentes de la División Educación a Distancia del Departamento de Educación de la Universidad Nacional de Luján (UNLu) trabajan en un proyecto que se propone capacitar a profesores del nivel secundario en la utilización de dispositivos móviles, tablets y computadoras en sus aulas.