Universidad Nacional del Sur - Departamento de Biología, Bioquímica y Farmacia
Diciembre 10, 2014 | 6 ′ 9 ′′
---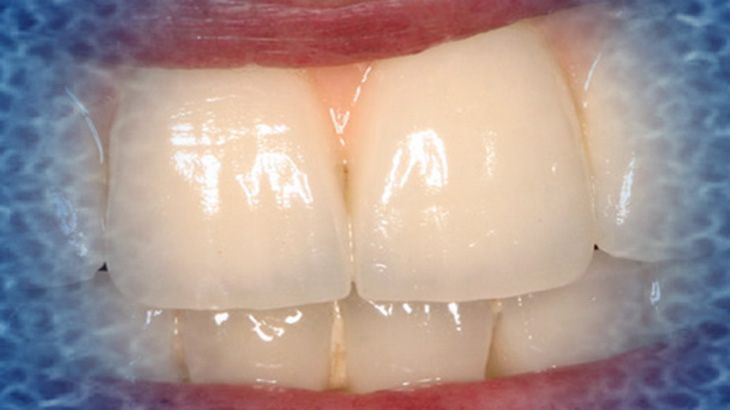 ---
---
Chemists, electrochemists, physicists, biochemists, pharmacists and biologists carry out a project with nanostructured materials to treat calcified tissues, bone and dental grafting. The objective of the scientists is to design implants which favor the recovery of human bone and dental tissue and act as support, degrading as the new tissue recovers.
"There are many nanostructured materials of many compositions and for many applications. We are devoted to those which can be used to repair calcified tissues, like bones or dental implants", explains to Argentina Investiga the Doctor in Chemistry Paula Messina from the Department of Chemistry of the Universidad Nacional del Sur.

Nanostructured materials are those whose fundamental units have a millionth part of a meter's size. "The bone has an organized and nanostructured way which is compatible with them and it has been proved that the presence of a nanostructure in grafts favors the growth of osteoblasts, the development of new tissue, etc.", she adds.

These materials have a very high surface/volume relation, which permits very high absorption of active principles; the specific design of a material to transport and release a particular active principle is possible. According to the use, they are configured for one or another function. "Given a bone lesion, for example a fracture or tumor extraction, it can be filled with the material. Besides, if this material has drugs like analgesics, antibiotics or other drugs absorbed which can be released in a localized way through the graft, it might favor the treatment and later recovery of the patient", says the researcher.

She adds this is a new line: "In the market there are no inorganic nanostructured materials to release drugs, as far as I know. The application of these materials requires many viability tests. There are some pastes to fill bone defects based in calcium phosphate nanoparticles which are patented and currently used, but no more than that. The research is oriented to get a patient, but to reach it, more tests are needed. Until now, the team I lead has designed the material and we have characterized it. Together with Doctor Graciela Santillán from the Department of Biochemical Biology and Pharmacy, the viability of the materials designed has been tested in osteoblasts, which are bone cells. Currently, more scholarship holders -the biologist Noelia D'Elía and the pharmacist Noel Gravina- are in Canada testing the feasibility to use prepared materials in medical clinic".

Nowadays, team works are oriented to design implants which can favor the recovery of human bone or dental tissue which act as support and degrade as the new tissue is recovered. The final properties depend on the material's chemical construction and morphology. Even, they obtained a prize in the area "Regenerative Medicine and Cellular Therapy" of the LVIII Annual Meeting of the Argentinean Society on Clinical Research (Sociedad Argentina de Investigación Clínica - SAIC), carried out in November last year in Mar del Plata.

According to what the researcher says, the team works with inorganic materials. "Hydroxyapatite is the mineral component of bones and its use is the natural option to build inorganic materials. Its use might avoid adverse effects or rejection. We are also investigating the design of materials through collagen hydrogels and hydroxyapatite. Besides, we use titanium and cerium oxide. The latter are very different compounds from the previous ones, but they were selected based in their wide application in prostheses and implants". Although the prostheses are bioinert, they can encapsulate by the lack of interaction with the bone tissue and when that happens the implant fails. "We want that the prepared materials are bioactive to generate favorable bonds between the bone tissue and the implanted material. One way to make currently used metallic prostheses bioactive is to cover them with nanostructured materials like titanium oxide or titanium oxide doped with cerium, which have been proved to have antioxidant properties. These are very specific materials whose toxicity and cellular viability have to be analyzed in each system without generalizations. We proved that prepared materials are not incompatible with osteoblasts", adds Messina.

"We expect that at the end of our research we can get effective answers from osteogenic cells to the presence of prepared materials. This might imply changes in bonding, orientation and cellular mobility, condensation of the cytoskeleton and modulation of intracellular signaling ways which regulate transcriptional activity, among others", she says.

The satisfactory result of this project might contribute, from the scientific point of view, to improve the already existent knowledge about the complex interaction processes set in the interface tissue-material. "With it, we will be able to deal with new challenges which lie in the need to create new biomaterials with higher osteogenic properties and, on the other, to define the adequate conditions to use these materials safely. Likewise, through the results obtained, bases will be set for the later realization of pre-clinical studies in animals", concludes the researcher.

Doctor Messina is assistant teacher of the Department of Chemistry and director of the project "Nanostructured Materials". Besides, she is Conicet researcher. She did her thesis work about surfactants and aggregation properties and her post-doctoral work in Spain (University of Santiago de Compostela), where she came back many times and shared her research line.
Marcelo C. Tedesco
prensa@uns.edu.ar
Marcelo C. Tedesco
Dirección de Prensa y Ceremonial

---
Related articles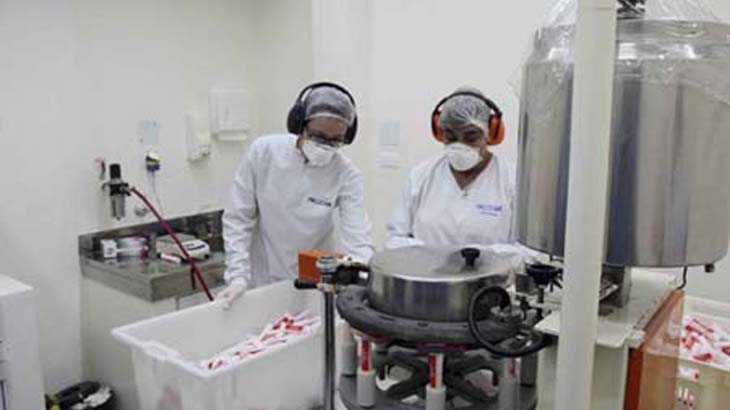 Este desarrollo de la Universidad Nacional de La Plata para tratar la tuberculosis (TBC) se producirá por primera vez en el país y beneficiará a miles de pacientes.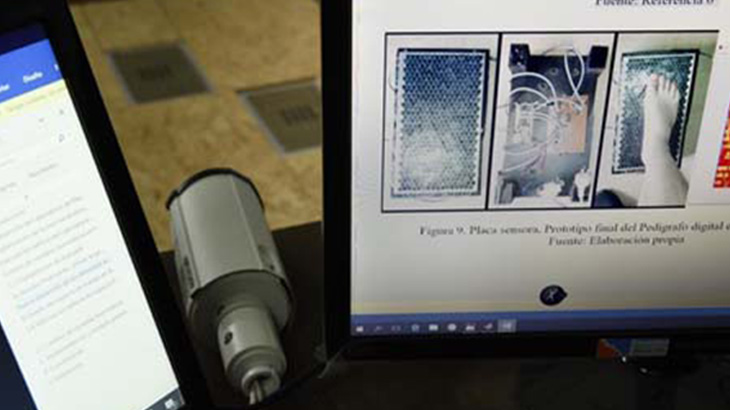 Un equipo de profesionales y estudiantes de la Facultad de Ingeniería de la Universidad Nacional de La Plata preparan un innovador "Laboratorio de Marcha" para enfermedades del sistema locomotor. Servirá para diagnóstico y tratamiento de personas con estas patologías.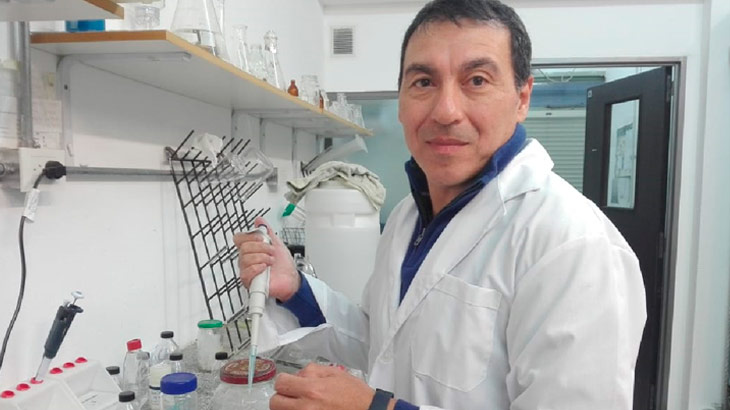 Científicos encontraron metabolitos producidos por una bacteria aislada por su laboratorio con propiedades antibacterianas no descriptas hasta el momento. El hallazgo podría tener implicancias para el desarrollo de nuevos antibióticos.
Un equipo de investigadores reveló cómo hacen las bacterias para inactivar antibióticos de última generación. Esto permitirá diseñar nuevos fármacos que frenen el avance de infecciones letales.
Es una idea muy innovadora diseñada por ingenieros de la Universidad Nacional de San Juan. Eugenio Orosco es el creador de esta prótesis mioeléctrica que tiene los mismos movimientos que la mano humana.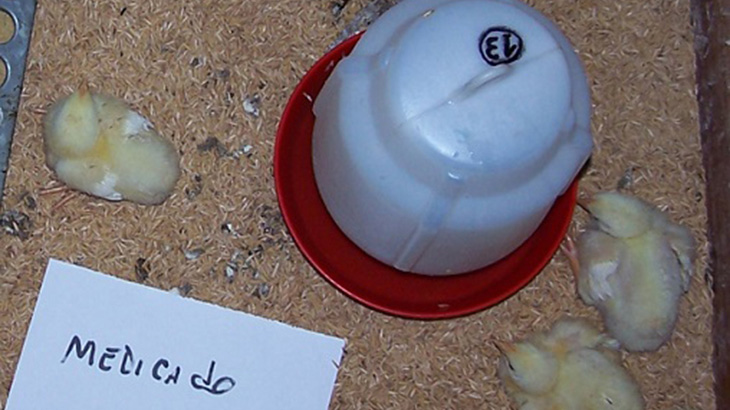 Una investigación evalúa la inclusión de sustancias probióticas y prebióticas, bacterias y levaduras en la alimentación de pollos, con el objetivo de prevenir el desarrollo de enfermedades y mejorar la asimilación de nutrientes.