Universidad Nacional de Villa María - Instituto de Ciencias Sociales
October 27, 2014 | 4 ′ 58 ′′
---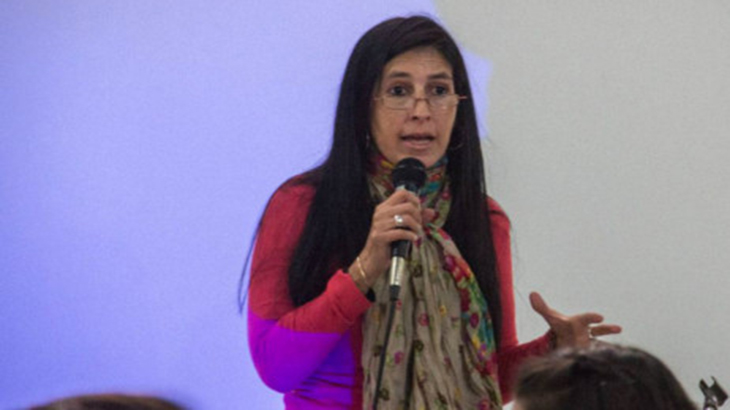 ---
---
Regarding the "lynching" or "execution" episodes occurred at the beginning of 2014, the specialist Fabiana Martínez warns that there exists a discursive power which can determine a violent instance. In face of an insecurity sensation, claims for "tolerance zero" and "iron hand" emerge. "These stories constitute the frame in which it is decided which lives are worth caring and which ones aren't", she ensures.
In the last months of 2013 the Uruguayan ban of street musicians "Agarrate Catalina" released a video clip, "Violence" ("La violencia"). There, the eloquence of the lyrics is mixed with the cruelty of the images, like a scenography which shows situations in an open critique to the system. "I am the mistake of society, the perfect plan which went wrong", it says as a prediction maybe of a succession of facts which took place in Argentina in the first semester of 2014.

The murder of David Moreyra, occurred in Rosario in March 2014 was the starting point of a series of disconcerting events which questioned society as a whole. Lynching, self-defense, execution, etc., became the main nominations received by the media stories.

Fabiana Martínez, researcher and teacher of the Universidad Nacional de Villa María (UNVM), analyzes these facts in a context of spread of a discourse which in face of delinquency proposes permanently a solution of tolerance zero or hardening of punishments. This discourse started to circulate in the nineties and it was made visible after the case Blumberg. In it, the poor are constructed as 'a threatening other' and "there are a series of political and social topics, which proposes a police State which can only resort to the hardening of punishments in a rhetoric which causes social fear", indicates the specialist to Argentina Investiga.

According to Martínez, in discourse analysis and socio-semiotics, the death of Moreyra "was a homicide with particular characteristics" although in a few occasions it was named in this way: "He was killed by many, while others filmed (an ideological frame of the scene, these observers who record instead of impeding the murder) and there is no term which can show this particularity to categorize this death in a group of events".

Martínez proposes to think about the dense weave of discourses which established a symbolic common frame between the people who were in the street or who came to the scene and started to kick him until he died, "a discursively constructed frame linked to the topic of poverty and certain crimes which involve mainly 'poor youths' and in which they, as 'others' acquire a threatening dimension to the point that their physical extermination becomes a possible solution and even for some people 'legitimate'".

Martínez incorporates the concept of "precarious life" used by Judith Butler and recognizes a power which is specifically discursive and which can build an instance of violence: "We are all vulnerable to other human beings, we all live with this physical condition, but this vulnerability condition is exacerbated in certain political and social contexts".

In face of the multiplicity of stories which build poor people as threatening subjects, other discourses like "tolerance zero" and "iron hand" related to insecurity are multiplied. "These stories start with the figure of crime without naming inequality and exclusion and without framing the conditions of that life, all the ways of naming these people are already power discourse operations with a high symbolic violence and, with time, they consolidate an "us" which established protection for certain lives, whereas others can be exposed to violence and precariousness", she explains.

These discourses unlawfully hold symbolic violence, given that they are constituted in the frame in which it is defined which lives are worth caring and which are precarious lives. Following Butler, Martínez reflects: "We have to analyze the way in which these stories dehumanize certain lives before physical violence because they make it possible. Then we have to see the way in which mourning is dealt with, because grief is a deep political action which establishes and produces the rule which regulates which lives are worth it; the inconsistency, the weakness of this grief is a signal of the differential distribution of the physical vulnerability and it is useful to deactivate the effects of social and political violence".
Rodrigo Duarte
duarte.rod@gmail.com

---
Related articles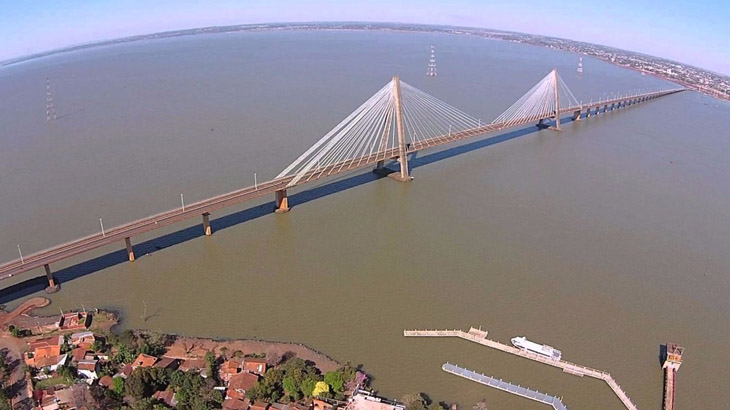 En el espacio geográfico de la Triple Frontera, científicos estudian la ilegalidad y la seguridad. Desde Posadas, en una nota para CONICET Nordeste, dos investigadoras del Instituto de Estudios Sociales y Humanos (IESYH) de doble dependencia con la Universidad Nacional de Misiones (UNaM) y CONICET, analizan la temática.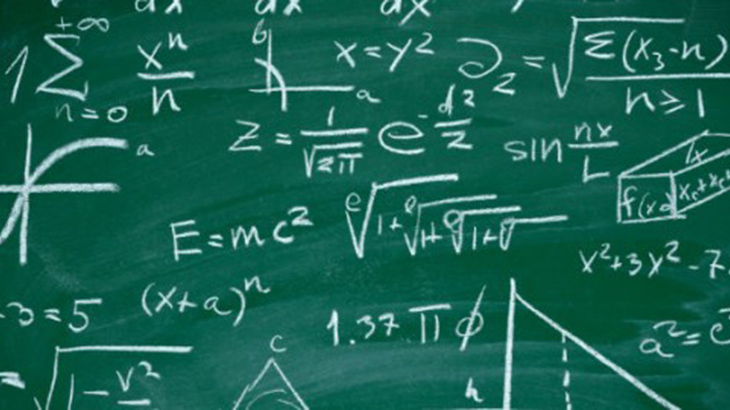 José María Sigarreta Almira, especialista cubano actualmente radicado en México, detalló los obstáculos que impiden a los niños y jóvenes ver a la Matemática como una materia amena y entretenida.
Researchers carry out a study and focus in the role of the State to deal with different topics like violence in football, school conflicts and gender violence. The specialists described the government structures and initiatives carried out in face of these conflicts and identified a deepening in the policialization and strong hand as strategies to deal with social conflicts.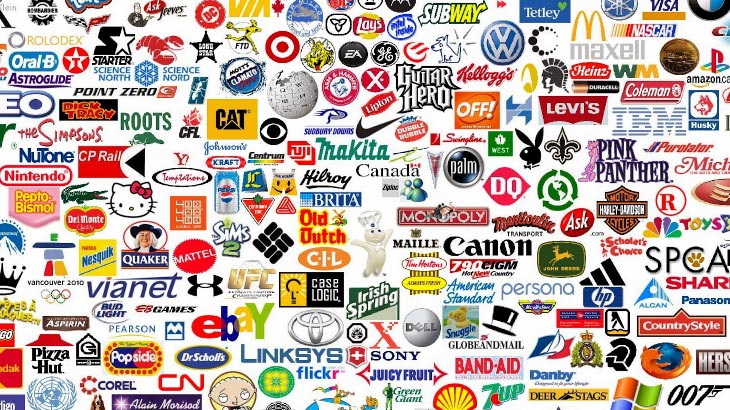 Commercial brands are becoming inserted in the world of audiovisual fiction production. Publicity is mixed with entertainment. This phenomenon, called 'branded content' or even 'advertainment' has gained relevance and permits publicity to advance over spaces that escape traditional advertisements. Researchers analyze the characteristics of new publicity: how it is produced, how it circulates and how it is perceived.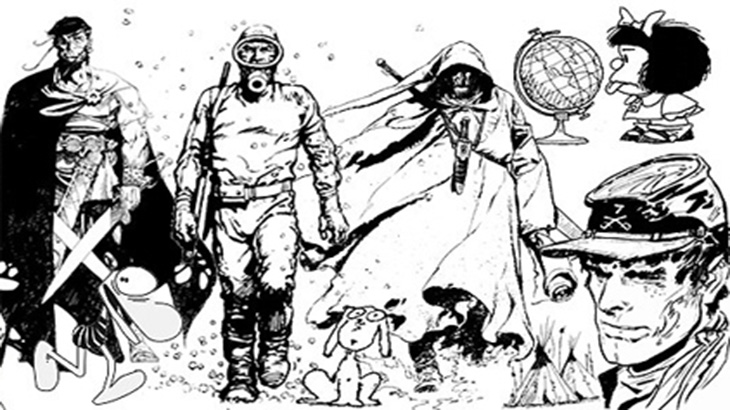 El grupo Estudios y Crítica de la Historieta Argentina de la UNC es el equipo con mayor producción crítica sobre el arte de narrar en viñetas en Hispanoamérica. Sus trabajos sientan las bases para una memoria sociológica de la historieta nacional. Sus miembros aseguran que el campo vive un definido proceso de autonomía y legitimación, con un reconocimiento de los historietistas como artistas y una reactivación del mercado a partir de las nuevas opciones digitales.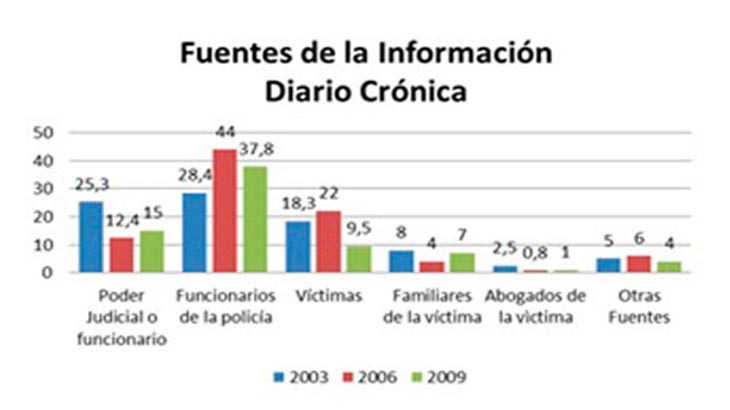 The image a citizen builds over crimes and its perception regarding public safety in the country and in the city he lives is modeled by his experience as victim of cases of violence or robbery or situations people near him have experienced. However, in the construction of this image there is also direct influence from the news that journalism elaborates on this kind of events.