Universidad Nacional de Tucumán - Facultad de Medicina
June 27, 2016 | 5 ′ 45 ′′
---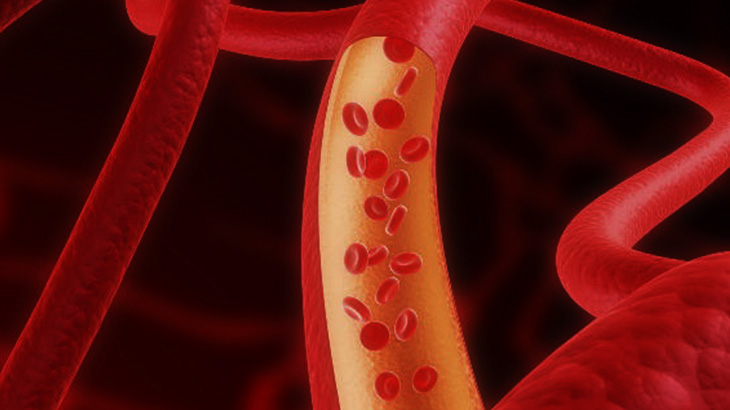 ---
---
Researchers from Tucumán proved that this nutrient, administered in experimentation animals, delays arteries' ageing and improves their function. The specialists indicated that the study shows a new facet of Vitamin D that might protect the people's arteries even before there is vascular damage. The work received the Prize Bicentenario in the Third Multidisciplinary Congress on Cardiology.
A group of researchers from the School of Medicine of the Universidad Nacional de Tucumán and the Instituto Superior de Investigaciones Biológicas (Insibio) carried out a study on the effects of Vitamin D in the endothelial progenitor cells. These cells are derived from the bone marrow and play an important role in the repair of the endothelium (tissue that covers the interior of the blood vessels). The team made tests in experimentation animals and proved the protective effects of this vitamin in the arteries. It not only helps to repair the endothelium, but it delays ageing, improves its function and structure and reduces the load of collagen, which hardens the arteries.

The team is led by the Doctor in Biology María Peral de Bruno, and Doctors Claudio Joo Turoni, Ariel Alberstein, Juan Muntaner, Juan Carlos Santos, Alfredo Coviello and the biochemist Pablo Saguir participate in it. Besides, the group of Medicine students is formed by Hassan Chabán, José Pallier, Magdalena Frías Silva, Gaspar Olaso, Julieta De Boeck and Irina Mamaní.

Alberstein appears as the first author in the work and he is who provided the idea of working with endothelial progenitor cells. The specialist explained to Argentina Investiga that although Vitamin D was postulated some time ago as a cardiovascular protection factor, the hypothesis was later discarded. "We took the topic again with more complex equipment like a flow cytometer, which permitted us to define the presence of these cells on a tissue and act preventively, because the arteries of the experimentations rats we used are healthy", he detailed.

Peral de Bruno stated that her research team has been studying the endothelium and the arterial or vascular problems for more than fifteen years, but in the last year they started to discover the effects of Vitamin D on these cells and the vascular system. About the tests done, she explained that they administered Vitamin D orally and daily to these animals during four weeks. They carried out controls to verify the vascular function and the release of nitric oxide (which is a substance that protects the endothelium).

As a result, they proved that the levels of nitric oxide increased in the rats' arteries and the new population of endothelial cells was protected. But, besides, they verified that the arterial tissue became more effective because its capacity to contract and relax increased.

Joo Turoni explained that Vitamin D is used in patients with kidney damage and that the new contribution of this research is to prove its effects in vascular protection from the very beginning, that is, before damage occurs. "In our research we proved that the arteries of the rats to which we administered Vitamin D aged more slowly, improved their function, reduced the collagen load and arterial pressure was not altered", he concluded.

The researchers explained that their research follows a traslational model, that is, which is taken from the laboratory to the patient. The traslational investigation implies to transfer the knowledge derived from basic research to the prevention and treatment of the problems detected in the clinic. It has as its objective to minimize the distance between the laboratory results and the attention of patients, it implies to use the concept "From the laboratory to the patient's bed". Consequently, they will start to measure the effect of Vitamin D in patients that already use the nutrient due to kidney problems. Then, monitoring will be performed by means of flow cytometry and other complementary studies like the measurement of the vascular function, the endothelial function and the levels of nitric oxide. The following step will be to observe whether Vitamin D has a secondary preventive effect in patients with arterial hypertension and other cardiovascular pathologies.

As a conclusion, Peral de Bruno said that "only with a blood sample we can predict whether the cells are enlarged and reinforce the intake of Vitamin D to repair and make secondary prevention in patients with cardiovascular disease". On the other hand, Joo Turoni synthesized that "the investigation shows a new facet of this nutrient, which might protect the people's arteries even before cardiovascular damage occurs".

The researchers received the Prize Bicentenario for their presentation during the Third Multidisciplinary Congress on Cardiology, which took place in Tucumán and where more than 500 professionals participated and presented around one hundred investigations.

The Instituto Superior de Investigaciones Biológicas (Insibio) is the first institute with a double dependency in Tucumán (Conicet-UNT), and it is formed by four working groups: the Biology Group, the Development Group, the Biochemistry of Nutrition Group and Physiology and Bioengineering Group. It is located in Chacabuco 461 in San Miguel de Tucumán and it gathers one hundred people among researchers, administrative staff and support staff.
Daniela Orlandi

Daniela Orlandi
Dirección de Medios y Comunicación Institucional

---
Related articles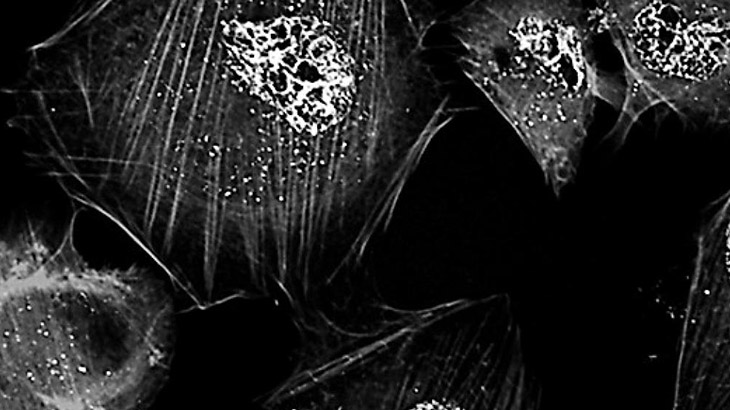 Se probaron con éxito en cultivos in vitro de glioblastoma multiforme, uno de los tumores cerebrales más comunes y letales que se conocen. Se trata de partículas multifuncionales, 10 mil veces más pequeñas que un cabello humano, que pueden viajar dentro de células de la sangre y transportar cualquier tipo de fármacos. Actúan con alta precisión y no provocan los efectos secundarios nocivos de las terapias actuales. Investigadores viajaron a España para realizar ensayos en ratones en un centro de alta tecnología.
Un equipo de investigación del Instituto de Estudios Inmunológicos y Fitopatológicos (IIFP) de la Facultad de Ciencias Exactas de la Universidad Nacional de La Plata - Conicet trabaja, conjuntamente con la Fundación Favaloro, en investigación sobre el trasplante de intestino.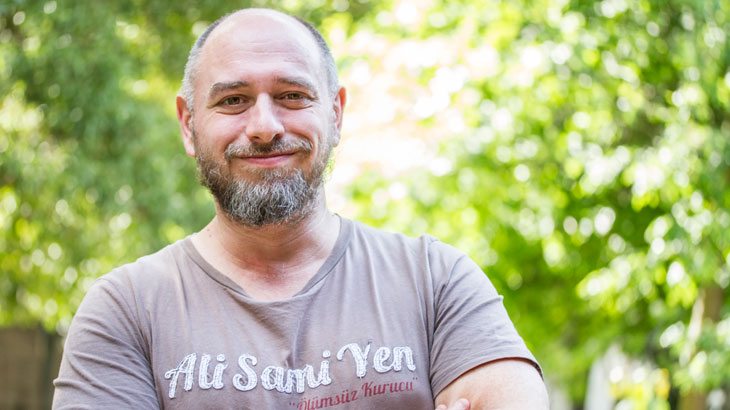 El investigador Jorge Montanari cuenta cómo el empleo de estructuras diminutas podría mejorar los tratamientos de pacientes con cáncer de piel y Leishmaniasis.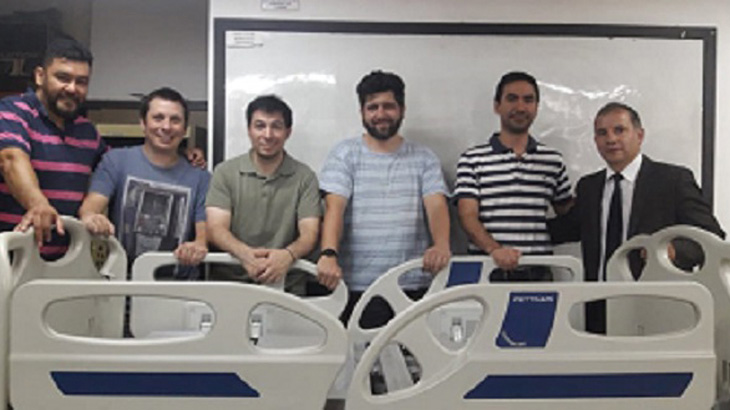 Diseñan un software que permite comandarlas por voz y así ayudar a personas con discapacidad motriz. El nuevo desafío es que un paciente pueda mover la cama sólo con los ojos.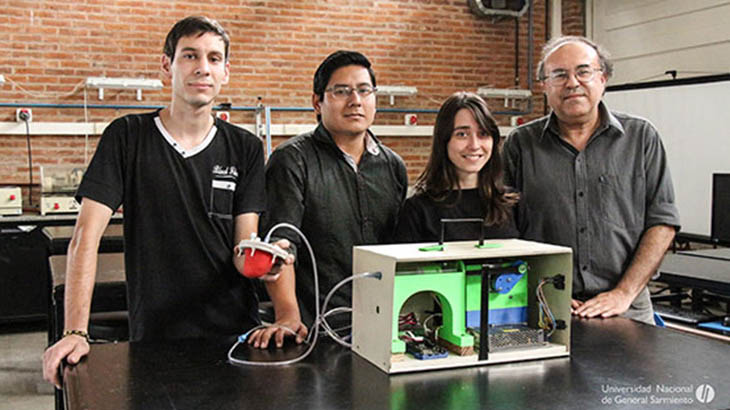 El área de Ciencias y Tecnologías Básicas del Instituto de Industria de la UNGS desarrolló un nuevo dispositivo para la medicina nuclear. Se trata de Sonqo, que simula los latidos de un corazón humano, es rojo, elástico y tiene el tamaño de un puño cerrado.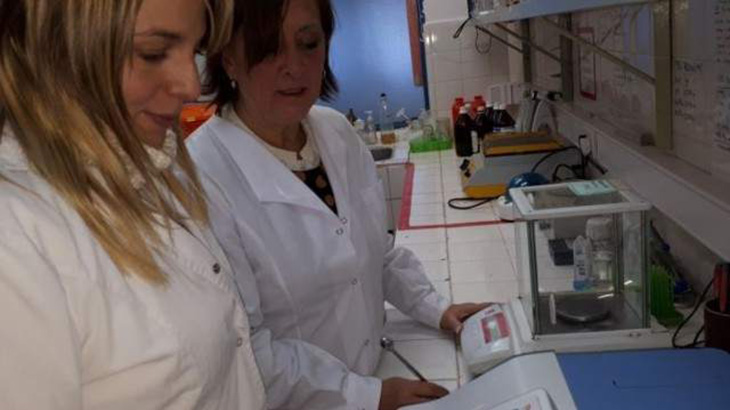 El hallazgo de nuevas drogas de origen natural que produce un arbusto autóctono del noroeste del país aviva las esperanzas en la lucha contra el cáncer. La UNRC es la única institución del país donde se trabaja con este tipo de principios activos para el tratamiento de esta enfermedad.