Universidad Nacional de Misiones - Facultad de Ciencias Exactas, Químicas y Naturales
July 06, 2015 | 5 ′ 13 ′′
---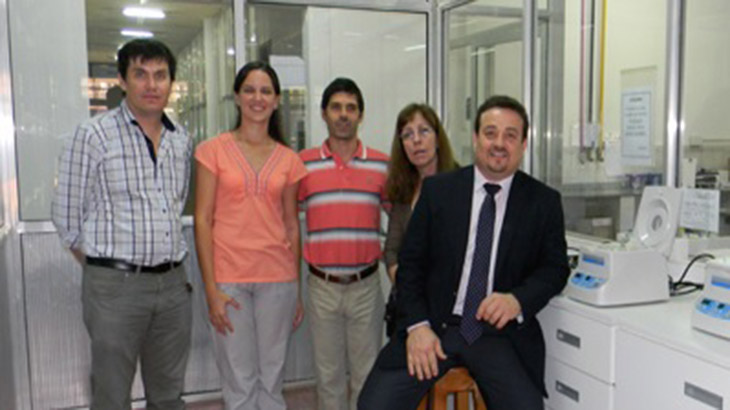 ---
---
Researchers from Misiones determined that yerba contains 32,355 genes. The result of the study will permit to know in depth its nutritional properties, antioxidant, antiage and anti-inflammatory effect. It is the first step towards the genome sequencing.
The consumption of yerba mate (Ilex paraguariensis) as infusion has spread all over the world. There are studies on socio-cultural, economic, chemical and agronomic aspects of this plant's crops, but little genetic research has been done to permit the improvement of yerba mate.

To clear the debt, researchers from the School of Exact, Chemical and Natural Sciences of the Universidad Nacional de Misiones (UNaM), the Conicet and the INTA could sequence, assemble and anotate the transcriptome: the part of DNA integrated by the genes that produce proteins, among them, those which generate caffeine -also called "mateine"- and permits to resist diseases, among many other properties.

"The experiments done and multiple RNA analysis sequences of Ilex paraguariensis permitted to infer for the first time in the history that yerba mate contains 32,355 genes and 12,551 gene variables", explained the team to Argentina Investiga.

This contribution deeply expands the limited knowledge of the genes of this Latin American crop. And it will be a reference frame at world level for the next great scale analysis which permit to know and determine agronomically, biological and nutritional important characteristics of yerba mate.

The transcriptome

Unlike the genome, which covers all the genetic material or DNA -Deoxyribonucleic Acid- present in the chromosomes, transcript is a part of the genome integrated by the genes transcribed in RNA molecules -called transcripts- which produce or help to produce a protein.

The researchers identified and categorized transcripts belonging to more than 100 metabolic ways: transcripts of genes related to osmotic stress, drought, salinity and stress by cold, senescence and early blooming, gene silencing as well as genes that might be implied in stress by heat and oxidative stress, answer to pathogenic agents, resistance to diseases, answer to hormones, determination of sex and diverse development processes in vegetables.

Besides, they could determine the primary sequence and predict the tridimensional structure of the enzyme responsible for the synthesis of the caffeine of mate -"mateine". They also generated a draft of the chloroplast transcript genomes and mitochondria of yerba mate and obtained a collection of more than 10,800 molecular markers called microsatellites.

Advances in yerba production

These investigations will permit the genetic improvement of yerba mate, as well as to optimize its organoleptic qualities related to flavor, content of caffeine, theobromine, glucose and sucrose and aroma, associated to more than 40 volatile compounds.

Likewise, yerba producers will have higher uniformity in the density of branches, sprouting time, unit performance, tolerance to specific plagues like psyllids, old-house borer, lonomia; and tolerance to hydric stress periods, low temperatures, frost and high sunshine.

The genetic contribution will also eventually permit to know the plant's sex, which can currently be determined at the moment of blooming, which occurs after three years of germination. This will permit to select previously the exemplars to cultivate and will assist future traceability projects and designation of origin if markers are developed thanks to this scientific advance.

Antioxidant properties

The great amount of genetic information obtained will be used as reference at world level for the next great scale analysis. About this antecedent, studies on the nutritional properties of yerba mate and its beneficial antioxidant effects will be deepened; its "antiage", anti-inflammatory, antimutagenic and lipid metabolism effects also are of interest all over the world. Likewise, advances will be made in the discovery of important biological, agronomic and economic characteristics, molecular markers will be developed and genetic mapping analysis will be made; also, diversity and selective crossings will be developed for genetic improvement.

The results of the work, initiated in 2013 were published in the scientific free access journal PlosOne (Public Library of Science) in October 2014.

The researchers

The working team is integrated by Humberto J. Debat, Mauro Grabiele, Patricia M. Aguilera, Rosana E. Bubillo, Mónica B. Otegui, Daniel A. Ducasse, Pedro D. Zapata and Dardo A. Marti, Dean of the FCEQyN and in charge of the coordination of the project from Misiones.

The research used a plant of yerba mate line elite -Pg538- developed by the INTA Experimental Station Cerro Azul (Misiones). "We consider that due to historical, cultural, economic, social and geographical reasons, Misiones has the obligation of being national and international reference in the study of this species", remarked Dardo Marti, Dean of the FCEQyN, coordinator of the project. Now, he leads the project "ProMateAr", which will seek to sequence the genome of yerba mate.
Claudia Sapa
claudia.sapa@campus.unam.edu.ar
Lic Lara Schwieters
Información Universitaria

---
Related articles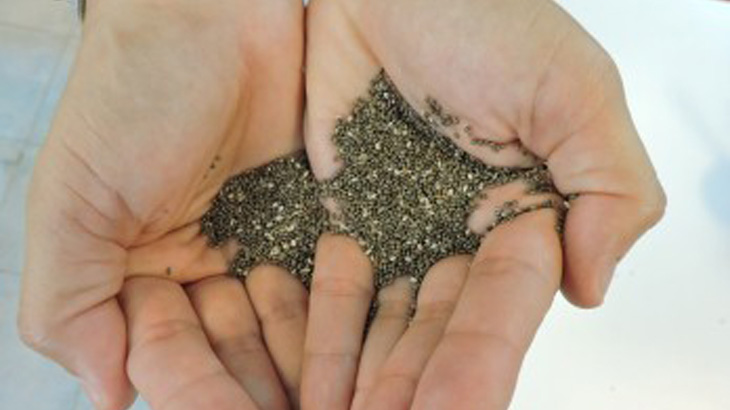 La harina que se desecha en la extracción del aceite demostró tener alto poder antioxidante y ser capaz de mejorar la textura y duración de alimentos.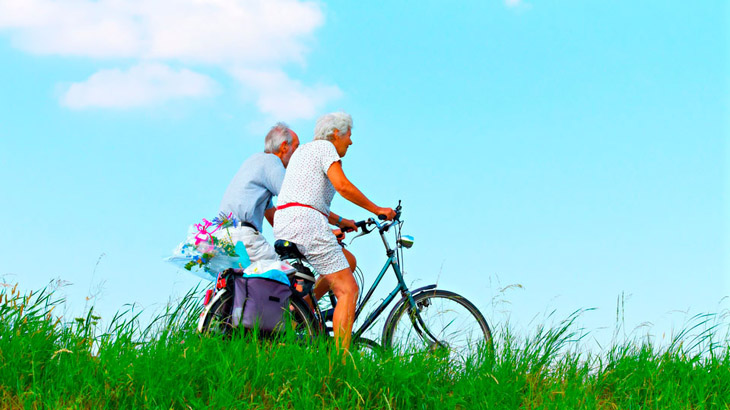 Dos trabajos de investigación destacan la importancia de la actividad física y los buenos hábitos nutricionales para garantizar la calidad de vida y disminuir la incidencia de enfermedades en la vejez.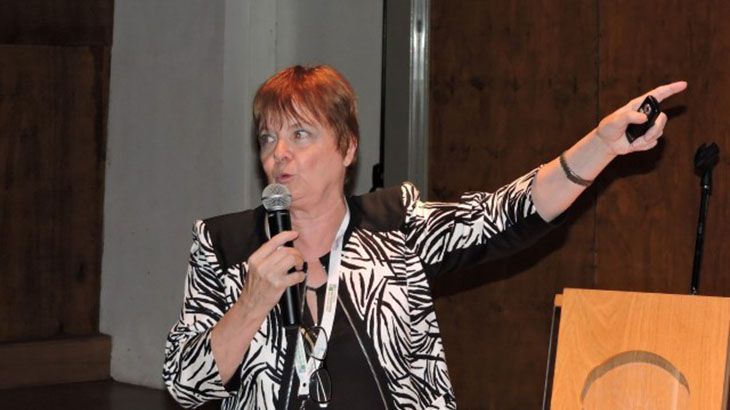 Los alimentos funcionales son los que además de aportar energía, pueden ejercer una función benéfica en el organismo. La investigadora María Cristina Añón halló que las galletitas de amaranto pueden reducir la presión arterial y disminuir la alergia a la leche. Además, tienen funciones antioxidantes.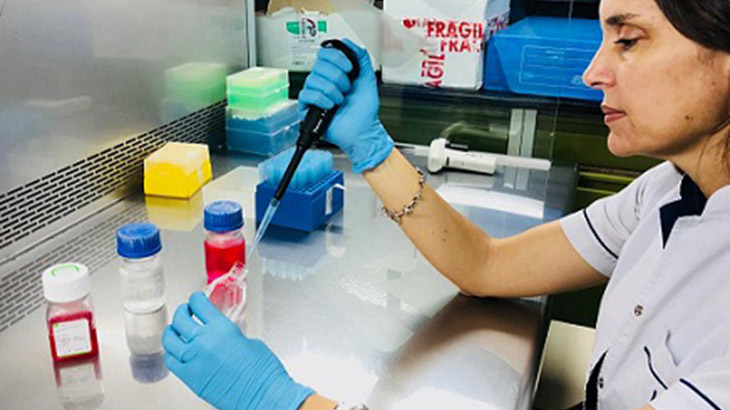 Una línea de investigación, aún en etapa preliminar, podría confirmar el efecto antitumoral de la yerba mate (Ilex paraguariensis). De ser así, sería la más importante de las numerosas propiedades protectoras de la salud que ofrece la planta y que han sido detectadas en diferentes estudios farmacológicos.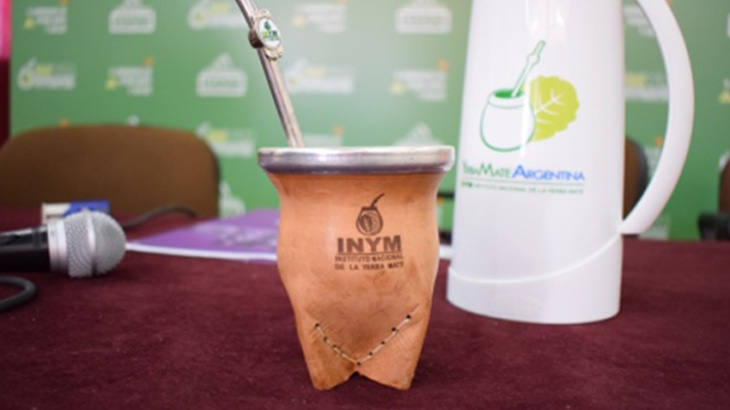 Con la presencia de especialistas de Argentina y de distintos países de Latinoamérica, en la Universidad Maza de Mendoza se realizaron las V Jornadas de Yerba Mate y Salud. Durante las exposiciones, que se desarrollaron entre el 15 y 16 de agosto en la sede de la Casa de Estudios, se dieron a conocer numerosos avances en investigaciones sobre las propiedades y los beneficios del consumo de la yerba mate.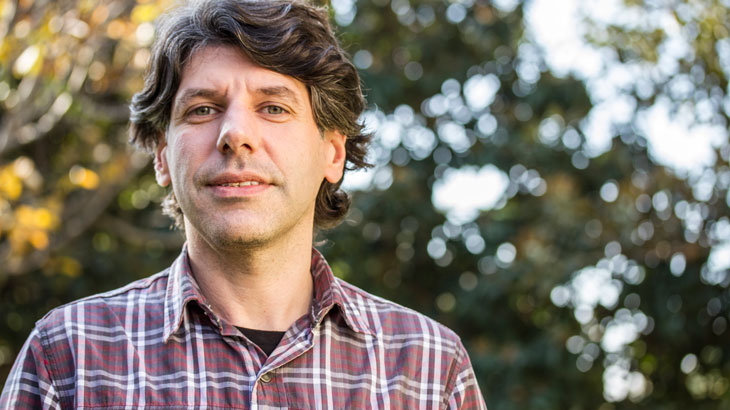 Son virus de insectos con aplicaciones biotecnológicas en el campo y en la salud. En el siguiente diálogo, Mariano Belaich repasa sus bondades y, entre otras cualidades, asegura que "al no ser infectivos, pueden manipularse fácilmente para utilizarlos en distintas terapias génicas".